Mega will accept the virtual currency bitcoin for subscriptions for more storage space on the file-sharing service, cofounder Kim Dotcom announced on Twitter.
Mega is the second prominent website in a week to say it will accept payment in bitcoin, which has been slowly gaining traction mostly with online merchants. Reddit announced last week it will take bitcoin for its "Gold" premium service, which lets users turn off advertisements and use a range of editing tools. The blogging platform WordPress began accepting bitcoin last November.
Suited to Mega
Bitcoin's technical design may appeal to Mega users. In order to spend a bitcoin—which is basically an encrypted number—users don't have to divulge the range of personal details required for an online credit-card transaction.
Although there are advanced hacking attacks, it is generally very difficult to fraudulently spend a bitcoin. Merchants accepting the virtual currency do not have to fear the transaction may be reversed if fraud is suspected, which occurs with credit card payments and is known as a chargeback.
Mega offers 50GB of storage for free, but offers paid packages ranging from 500GB to 2TB ranging from €9.99 (US$13.32) to €29.99 per month. Those prices have been represented in bitcoin on BitVoucher, the website of a new reseller of Mega's service.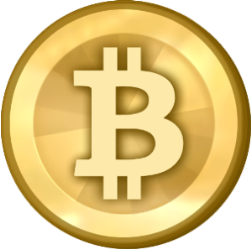 One bitcoin was trading for about $26.80 on February 18, but it is possible to spend fractions of a bitcoin. The cheapest Mega package, at €9.99, was listed as selling for 0.5238 bitcoin for a one-month subscription.
BitVoucher relies on another service to receive the bitcoins from a buyer and verify the transaction. Mega is using Zipbit, a New Zealand-based company that is one of a number of companies working to make handling and processing bitcoin easier for merchants.
Once the bitcoin transaction has been verified by Zipbit, users receive a voucher that starts the Mega subscription.
Send news tips and comments to jeremy_kirk@idg.com. Follow me on Twitter: @jeremy_kirk