Yet another motion controller, called MYO, has entered the fray, this time letting you wear the technology on your forearm.
Unlike Kinect and Leap Motion, which sit near the computer screen and track users through the air, MYO is an armband that translates the muscles' electrical activity into motion controls. Thalmic Labs, the company behind the MYO, says the sensor inside the armband is sensitive enough to pick up individual finger movements as well as "subtle movements all directions"—sometimes before your finger actually moves. Minority Report, here we come.
A demo video shows a variety of uses, such as music and video playback, video games and presentations. The video also shows MYO working with other devices, such as a remote-control quadcopter and a ski mask with a heads-up display.
According to a FAQ on MYO's Website, the device will work "out of the box" with certain uses and developers will be able to program for the controller as well. To prevent accidental input, users must activate the motion control with "a unique gesture that is unlikely to occur normally." The armband will supposedly be one size fits all, and uses Bluetooth 4.0. While MYO is built for Windows and Mac, developers can also integrate the device with their Android and iOS apps.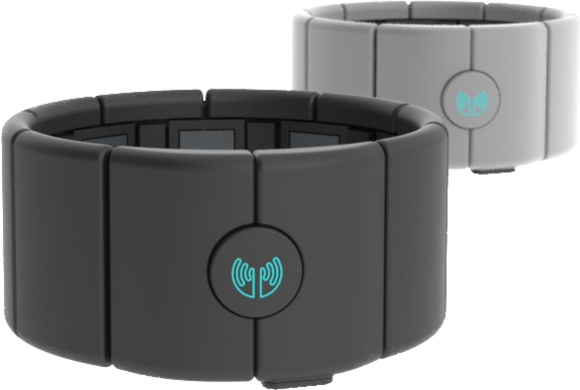 Thalmic Labs is charging $149 for the device and plans to ship it in late 2013. It's available for pre-ordersnow, but credit cards won't be charged until the product ships.
MYO sounds impressive, but we'll have to see it in the real world to know whether it works as advertised. The other big question will be whether MYO can grab mindshare away from the Leap Motion controller, which has become somewhat of a phenomenon even though it hasn't shipped yet. Leap costs just $70, and will be displayed prominently at Best Buy stores this spring. App developers tend to go where the consumers go, so the interest around Leap should give it a leg up on third-party app support.
Either way, this is another sign that the way we interact with computers is changing. In addition to motion controls, we're seeing new attempts at augmented reality such as Google Glass and Canon's Mixed Reality , as well as the Oculus Rift virtual reality gaming headset. Meanwhile, a former Microsoft intern is showing off a 3D desktop called SpaceTop that combines motion controls with a transparent display to create a three-dimensional workspace. And later this year, the first consumer-oriented eye-tracking product from Tobii will hit the market.
All these developments will open up new kinds of software, both for work and play. It's no longer impossible to imagine a time when the lowly mouse becomes a legacy product.