Whenever talk turns to the comparatively low number of apps available in the Windows Store, commenters invariably take the article to task. "Quantity isn't as important as quality!" they type, frequently tossing in an ALL CAPS EXPLETIVE or three. "Who wants 100,000 fart apps anyway?"
Those naysayers are right.
The sheer number of apps available for a platform matters far less than the number of killer apps that people actually want to use. Sure, the number of new Windows Store releases has slowed precipitously since the holidays, but is it really fair to say that the dearth of Windows apps is pushing Windows RT to a premature demise? Even though the Windows Store is still shy of 50,000 apps, that's more than enough inventory if all the world's truly relevant and important apps are counted among the horde.
To get a clearer view of the overall quality of Windows 8's apps, I sifted through the U.S. Windows Store and scribbled copious notes about the selection available in five major categories: games, video apps, music apps, social apps, and a catch-all "other" category. Then, I compared the results against the iOS and Android app catalogs, and applied a hefty dose of common sense to judge whether the Windows Store has a particular category covered.
This one's for you, ALL CAPS EXPLETIVE commenters. How does the Windows Store's overall quality compare against the two biggest app markets in the world? You're about to find out.
Games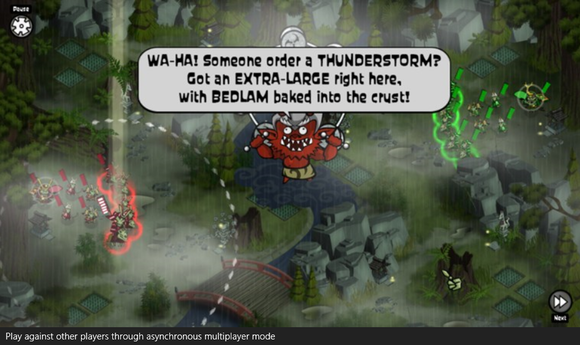 Developers have brought their A games to the Windows Store, resulting in a Games category stuffed with 4647 titles. There's a lot of fluff, but there are also numerous titles that just plain rock… or at least rock just enough.
Those stars bubble up if you use the Windows Store's 'Search by noteworthy' option. Perusing the results, you'll find familiar cross-platform hits such as Angry Birds, Jetpack Joyride, and Cut the Rope, along with several higher-quality titles that sport Xbox Live integration. One title, Skulls of the Shogun, even lets users on Windows 8, Windows RT, Windows Phone, and Xbox Live Arcade all compete against each other, a particularly awesome and forward-thinking touch.
That said, I have to repeat a line first uttered in my early roundup of Windows 8 gaming standouts: Most of the best are straightforward ports from competing platforms. While the Windows Store is well stocked with games, it does not have as many titles as Android or iOS, and (most germane to this article) the list of omissions includes Triple A titles. You won't find Temple Run. You won't find Draw Something. You won't find Letterpress. Nor will you find an RT-friendly version of Plants vs. Zombies. And so on.
But you will find enough solid mobile-style games to keep yourself happily occupied for weeks. Puzzlers and Myst-esque adventure titles are especially well represented. The upshot: Gaming apps are definitely a strong suit for the Windows Store in the platform's early days.
Video apps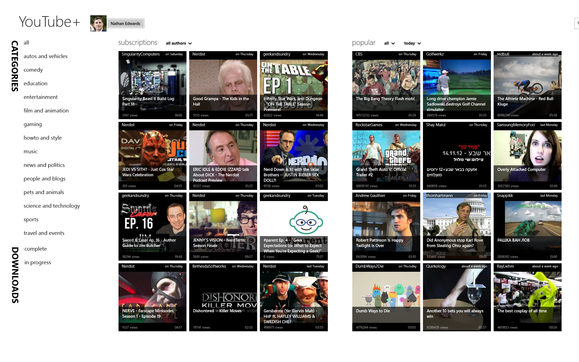 Things start to get a wee bit hairier when we turn to the high-bandwidth world of video apps, though the Windows Store is far from barren on this front. Netflix, Hulu Plus, and the stock Video app have the basic bases covered, and the Windows Store additionally packs apps from Vimeo, Dailymotion, Flixster, TED Talks, and the sultry Spanish speakers at Univision. Individual studios such as ABC and Nick also offer Windows 8 apps, and people with extensive local video collections will be well served by Plex.
Amazon Instant Video and YouTube are glaring app omissions—but they're not fatal. This may be a bit of a cheat, but Windows 8's default browser, Internet Explorer 10, sports a minimalistic interface that's perfect for streaming video, and both of those services function beautifully in-browser.
Nevertheless, Android and Apple maintain a solid grip on the lead here. Each offers a plethora of tightly targeted video-related offerings, including apps from from Redbox, Crackle, IMDb, Fandango, Comcast, HBO Go, DirectTV, and dozens of other big-name entertainment providers. Windows 8 is also scarce on video creation apps in the vein of Socialcam and iMovie.
Unless you need one of those more esoteric apps, however, the dynamic duo of IE10 and the Windows Store makes Microsoft's new operating system a solid option for video buffs.
Music apps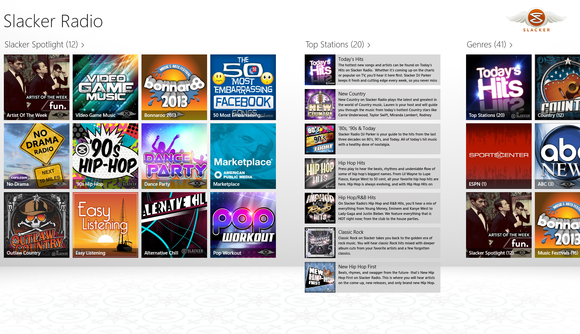 The free streaming and deep song catalog of the stock Xbox Music app adds tremendous value to Windows 8, but the operating system goes off-key the moment you wander into the Windows Store. The only major music streaming apps you'll find in its Entertainment section are Slacker, TuneIn Radio, iHeartRadio, and Shazam. PRadio delivers a viable third-party Pandora client, but that's it as far as stellar song streamers go—which is why, in our roundup of the best Music apps in the Windows Store, we recommended sticking to desktop apps for your listening pleasure.
Conversely, all of the top music services offer apps for Android and iOS: Rdio, Pandora, Spotify, MOG, Rhapsody, Last.fm. The list goes on—but not in the Windows Store.
Perhaps more heinously, the modern UI version of Internet Explorer 10 can't be a savior here as it can for videos. In our testing, streaming music websites stop functioning if you minimize or otherwise hide IE, and the Web interfaces of those sites shrink down to minuscule, unusable proportions when docked to the side of the Windows 8 screen. Some don't even work in the modern version of IE 10 at all. Bah! At least the desktop version of IE 10 works fine.
Social apps
If you want to get social, you won't be doing it with any apps you find in the Windows Store—precisely because you won't find any major social media apps in the Windows Store. That's not hyperbole, either. None of the largest social networks—Facebook, Twitter, Pinterest, Instagram, or Google+—maintain a presence in Microsoft's app marketplace. Not one. Even less-populated networks like Path and Foursquare have thus far avoided the land of Live Tiles as if it had the plague. (StumbleUpon's there, though.)
Third-party solutions have popped up in the absence of the official players, but most of them are ho-hum at best, aside from a few notable standouts such as Tweetro, Fliptoast, and Reddit to Go! And even then, the most popular alternative social media clients—such as HootSuite, TweetDeck, and Falcon Pro—are no-shows in the Windows Store.
Windows 8's People app includes some simplistic social media functionality, though it's incredibly inferior to native apps. While Twitter has said it's working on a modern-style Windows app, the sheer desolation of the Windows Store's Social section is nothing short of appalling. You can troll social networks in IE 10 but that's not the same.
'Other'
Stuff it, naysayers: The Windows Store's thin app quantity begins to hurt badly when you examine all the 'other' apps—the side dishes that add so much personality and usefulness to an ecosystem.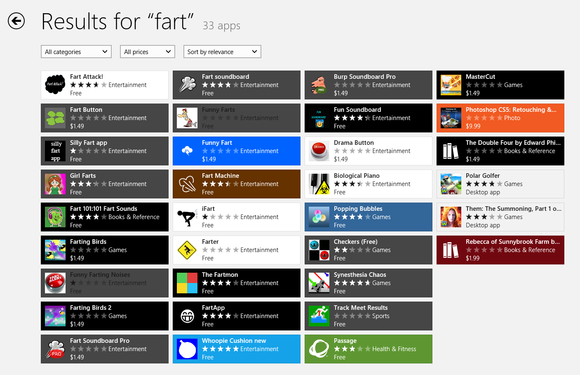 First and foremost, the absence of Google Maps and the general Google experience—there's no YouTube, no Gmail, no Google+, no Google Drive—is a major blow for the Windows Store. The same goes for productivity apps. The desktop version of Office that's available for Windows 8 (and baked into Windows RT) has basic touch functionality, but it's clunky compared to the finger-focused design found in productivity apps available for iOS and Android. Worse, several big-name productivity app developers have told me that the threat of Office has cooled them to the prospect of porting their products to the Windows Store.
Compared to Android and iOS, the Windows Store lacks a deep selection of image-editing apps. The Windows Store doesn't have official apps from the NFL, NBA, MLB, or NHL. There are some travel-friendly apps, but not many—a condition mirrored by the business app selection. (NitroDesk's Touchdown app finally made it to the Windows Store, at least.) You won't find any tethering apps whatsoever.
On the other hand, the Windows Store stocks a wide variety of apps by major media outlets, and its Food section isn't too shabby, either (Cocktail Flow, FTW!). A few big-name retailers have also carved out a niche in the Shopping section. There are also a handful of individual gems sprinkled around Microsoft's virtual market. I've already detailed 17 of the best Windows 8 apps you can download today, and that list doesn't even include solid apps from ESPN, Endomondo, Dropbox, and more.
The takeaway
After scouring the depths of the three largest app stores, I can safely say that the Windows Store simply doesn't compete with Google's Play Store or Apple's App Store in either quantity or sheer usefulness. That's to be expected, of course, as Android and iOS are far more mature (and far more popular) than Microsoft's fledgling ecosystem.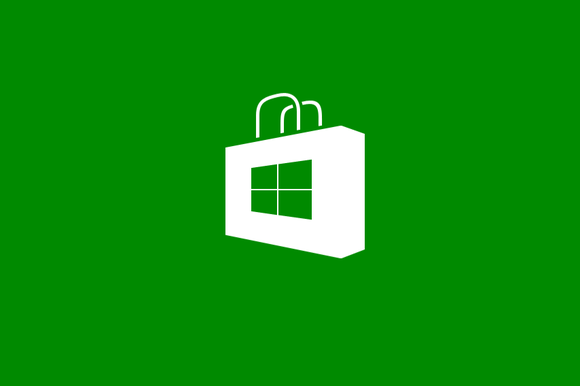 While the Windows Store puts in a strong showing in gaming and video apps, it simply isn't sufficiently well-rounded to allow you to live a purely in-app life, as many users do on iOS and Android. Even if you wholeheartedly embrace Microsoft's modern-style vision of the future, it's all but guaranteed that you'll need to hop into IE 10 or download some desktop apps—assuming you're using Windows 8 rather than Windows RT—in order to make up for the shortcomings of the Windows Store's app library.
Here's the good news: While a mish-mash mix of modern-style apps, desktop programs, and Web apps might be inelegant, it certainly works well enough from a usability standpoint. The sheer power of Windows 8 as an entire organism is good enough to get you through your day. And, with Windows 8 already besting iOS in several critical areas, that "whole picture" approach may be perfectly acceptable for most people—as long as you're not a music-loving Windows RT user.
Every desktop app that's downloaded puts Microsoft's grand vision for the future in jeopardy, however. The course that Microsoft has charted hinges on tapping the promise of the Windows Store. For Windows RT to survive, for Windows 8 to thrive, and for the cross-platform (and potential Windows Phone-saving) possibilities of Windows Blue to truly succeed, touchscreens and touch-friendly Windows 8 apps have to shine—but first, they have to be created.
The Windows Store's promises are more dream than reality at this early juncture. That may change in time, but for now it's a good thing the desktop's there to fall back on.