BARCELONA—Microsoft's new version of Windows written for ARM processors may not be an unqualified success, but ARM's CEO Warren East said the software maker will learn from its mistakes with Windows RT and come back with a better product.
"I'm well aware there is a perceived wisdom that RT hasn't been as successful as lots of people thought it was going be. Quite certainly I'm sanguine about it," East said during an interview here at Mobile World Congress.
Sales of Windows RT tablets with ARM processors have been poor, and no new Windows RT device has been released since December last year.
Acer said this week that it would release a Windows RT device later this year, but also said that Microsoft needs to improve the usability of RT and provide a clear value proposition for the OS.
Microsoft will not give up quickly and will offer improved versions of products until they meets customer needs, as has happened in the past, East said. Microsoft's Windows XP took over from Windows ME, and then Windows 7 after the disappointing Windows Vista.
Don't bet against Microsoft
Betting against Microsoft is contrary to common sense, East said.
"They don't operate on the 'wow' end of the spectrum. Think about the volumes they ship," East said.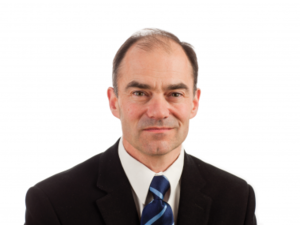 Windows RT is only 32-bit at the moment, and East hinted that there could 64-bit version of the OS in the future. ARM and Microsoft have had a rich dialog that has picked up in recent years, East said.
"Companies like Microsoft, everybody in the technology space, when they look at … ARM in the future are thinking about 64-bit," East said.
While ARM processors right now are 32-bit, the company has disclosed plans for its first 64-bit architecture, called ARMv8. The first chips are expected to become available next year, though volume shipments may not begin until 2015. Microsoft already offers 64-bit versions of Windows operating systems for x86 chips from Intel, Advanced Micro Devices and Via Technology.
A number of tablet and mobile operating systems have been released in recent months, and East said the market will shake out in a couple of years.
"In time, it'll be like it is in the automotive market where at different stages you end up with one or two leaders," East said. "The market kind of matures."
What uses ARM processors?
Devices running a range of operating systems contain ARM processors. Smartphones based on Windows Phone, BlackBerry, Firefox OS, Android and iOS use ARM processors, and Google's Chromebook OS runs on both ARM and Intel processors.
Samsung Electronics' $249 Chromebook with an ARM chip was announced in October last year, and East said more Chrome devices with ARM processors will be released this year. Chrome provides a good glimpse of how PCs may evolve in the future, East said.
"Google and their Chromebook is a great example of a browser with a tiny little operating system. It just shows what can be done" with good Internet connectivity, East said.
ARM had a small booth at MWC showing off prototype devices with multiple OSes. Also on display was a 10.1-inch Android tablet with Samsung's eight-core Exynos 5 Octa chip, which is based on ARM's latest Cortex-A15 processor.
East said the Cortex-A15 will ship in some products this year, though the chip is expected to become available in a wide number of devices next year. Cortex-A15 is currently available in only a handful of products like Google's Nexus 10 tablet, and a few prototype devices with the processor were shown at MWC.
Cortex-A15 replaces Cortex-A9, which is found in a large number of smartphones and tablets today. Cortex-A9 will live on and be repurposed for use in a range of devices, East said. For example, ARM and Nvidia redesigned Cortex-A9 to make the processor smaller and more power-efficient.
Nvidia is now using a variant of Cortex-A9 in its latest Tegra 4i chip with integrated LTE, which was announced a few days ahead of MWC.