It has become harder than ever to stake your claim on the Web. Searches for your small business's name don't always lead to your website. Companies with similar names or splashier domain names—along with random online product listings and completely unrelated results—too often beat your business to the top of Google's results. If you're in a commoditized industry, such as plumbing, dry cleaning, or coffee sales, standing out online is increasingly difficult.
Managing your own website and submitting it to Google are good first steps, but they're no longer enough. Read on to learn how to upgrade your online presence on your own website and on third-party sites, so that people can find you on the Web when they come looking.
Build up your website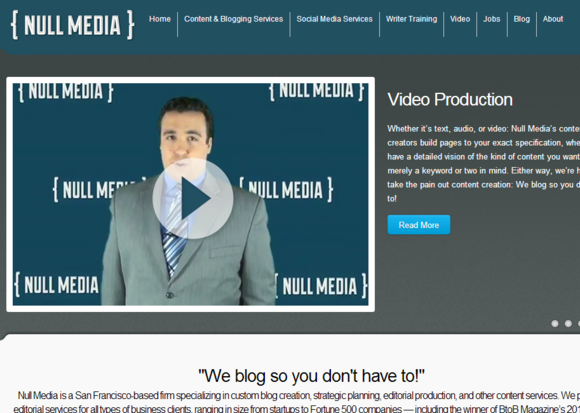 Today, a one-page website is the equivalent of an ad in birdseed type in the Yellow Pages. If you know exactly what you're looking for, you can find it—but most shoppers will skip right past you.
Fortunately, the first key to standing out involves a tactic that lies completely within your control: building up the size of your website. Though Google's algorithms aren't public, sites with more pages tend to rank higher in search engine results. Google also devotes more links and real estate to pages that have a deeper page structure, embedding secondary links called Google Sitelinks to subsidiary pages on your website. A Google result of this type can consume up to three times as much screen space as a standard search result.
How many pages do you need to have to get results like this? There's no "official" number (nor are Sitelinks under your control to a significant extent), but even taking your website from one page to five should help. Once you've expand beyond a few dozen pages, bonus links should start showing up in your search engine results.

Start by segmenting your home page content into obvious secondary pages, under headings like "About Us," "Contact," "Services," "Rate Information," "Customer Testimonials," and "Locations." You don't need to put a lot of information on each page, but try to be verbose rather than succinct, place unique content on each page, and use keywords, especially in the page title. Photos help, too.
Beyond these measures, the easiest way to add pages to your website is by maintaining a blog. Make sure that the blog is part of your company domain, and not hosted on a separate URL. Blog as often as you can. Daily is great, but a few times a month is enough for Google to take notice. Again, photos are a good idea, even if you use nothing but free stock art.
Remember to turn on comments (Google supposedly likes these, too), and add sharing buttons to your posts to help readers link your content to their Facebook, Twitter, or other social media accounts.
Finally, avoid using Flash in your site design. Although Google usually can spider Flash content these days, many site visitors don't like Flash, and numerous mobile devices—which an increasingly large percentage of page views come from—can't handle it. If your website is heavy on bandwidth demands, having a phone- and tablet-friendly version of your website available is essential.
Hone your social media savvy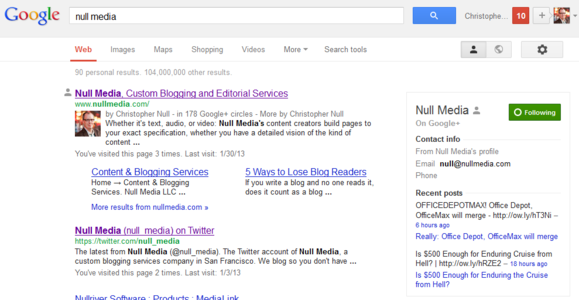 You don't need to be involve yourself in the intricacies of Twitter and Facebook to promote your business with these services. Merely having accounts in place and keeping them active in a basic way can raise your visibility to users of the networks and to search engines.
Obviously, the only way to become visible on Twitter is by actively tweeting. And the more often you write, the more visible you'll become. Set up business accounts on (at a minimum) Facebook, Twitter, LinkedIn, and Google+. Pinterest is another good bet, but it may not be relevant to every business.
Social media has a second, arguably more useful function in small-business visibility: Your social media pages will be indexed by search engines, and searches for your company name will turn up results for all of these sites. Over time, you'll want your website to be the top result in a search for your business name, your Twitter account to appear next, and your LinkedIn page to be third (or similar). A Google+ page for your business is especially critical. If you have one, a Google search for your company name will add an extra box-out with your Google+ information placed to the right of the search results. This box includes your contact information and your recent Google+ posts, greatly enhancing your visibility to searchers.
When you set up your social media accounts, don't get too fancy. Use images and logos consistently, and make sure that all contact information, spelling, and capitalization styles remain the same across each network. Everything should link back to your homepage as often as possible. When you choose your usernames for each account, include your business name to the extent you can (for example, @Bobs_Termite_Treatment_Chicago). Paying attention to keywords never hurts.
Post to all of your accounts as often as you can—twice a day is plenty, and it's easy to do. I use a twice-daily reminder in Outlook to ensure that I don't forget to post updates. You can automate these operations to cross-post to multiple services at once with a service such as HootSuite Pro ($10 per month), and you can schedule posts in bulk if you can't break away from your work to post at periodic intervals.
If you want to make a further investment, consider buying ads on popular social media sites. We recently ran test ads on Facebook, Twitter, LinkedIn, and StumbleUpon, and compared how they performed.
Leverage Yelp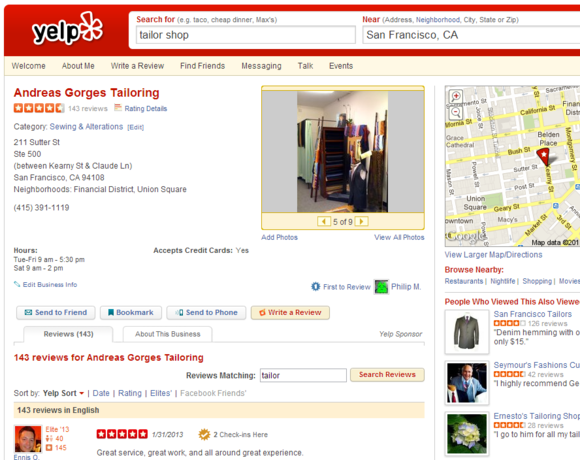 Yelp listings perform particularly well in Google search results, so if your business has a physical presence—a retail store, an office, or on-site service—make sure that your Yelp listing is claimed, accurate, and up-to-date. The more reviews you can solicit, the better. Like blog comments, numerous (and positive) Yelp reviews help businesses perform better in search results. Add photos and logo images here, too.
The rules governing what kinds of businesses can appear on Yelp are pretty liberal—even Yelp itself has a Yelp listing. So if you're on the fence about whether you should submit your business to Yelp, give it a try and see what happens. A well-populated Yelp listing can greatly improve your visibility online.
Next page: Don't stop at search…
Set up Google services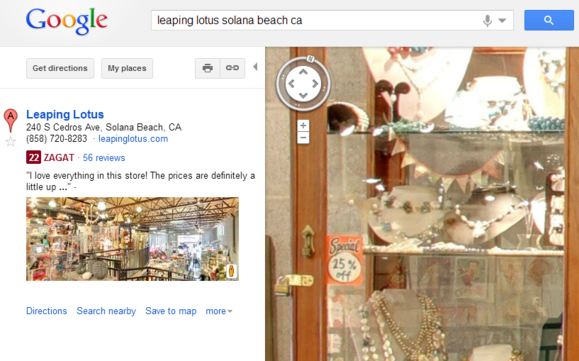 Google has a number of services besides Google+ that can increase your business's online visibility, especially if you have a physical location.
Google Places is a free service available to any business with a mailing address. Even if you run a roving food truck, you can set up a free Google Places account and populate it with helpful information—including business hours and relevant product or service photos—about your company. Customers can also leave reviews here, à la Yelp. This information integrates into Google Maps and regular Google searches automatically, so building out your Google Places presence is a no-brainer. (When Google launched Google+, many people wondered whether the new service was replacing Places, but it has not.)
If you really want to step up your game, and you have a physical location to show off, Google Business Photos lets you give customers a virtual tour of your offices, with Street View-like features. Prices vary, since the 360-degree photo shoot requires coordination with a Google-approved (but independent) photographer.
Consider other merchant listings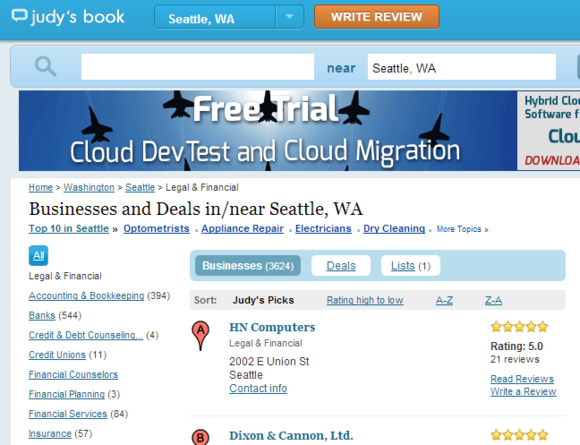 The more you build out your third-party merchant listings, the higher your visibility will become. But most such services have price tags attached, and each one you add increases the time you'll have to spend managing it instead of getting work done. I covered the major Yelp alternatives last year, and my advice there still applies: Claim what listings you can for free (including Judy's Book and Yahoo Local), but think carefully before spending money on an upgraded profile.
Send out press releases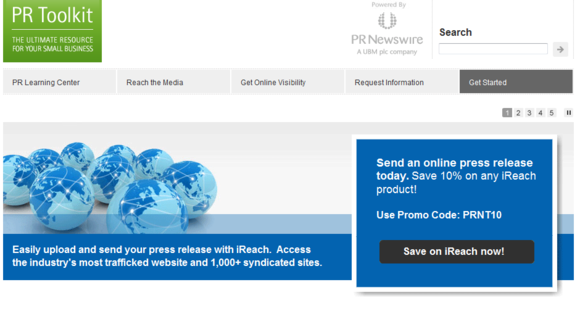 Press releases are another easy way to generate a large number of back links to your website and to legitimizie it in the eyes of many readers. The purpose of a press release is to encourage media to write or broadcast a story about you, but online press releases have a secondary function. Because hundreds of sites looking for free content may reprint an online press release verbatim, such releases can translate into instant links and page views…and higher visibility.
Some sites, including PR.com, are free. Others, like PR Toolkit, cost a few hundred dollars per release. (PR Toolkit charges between $129 and $399 per sent release, depending on the options you choose.) Either way, Internet exposure means greater visibility for your company and its website, even if the New York Times never writes a cover story about you.
Don't overlook Web directories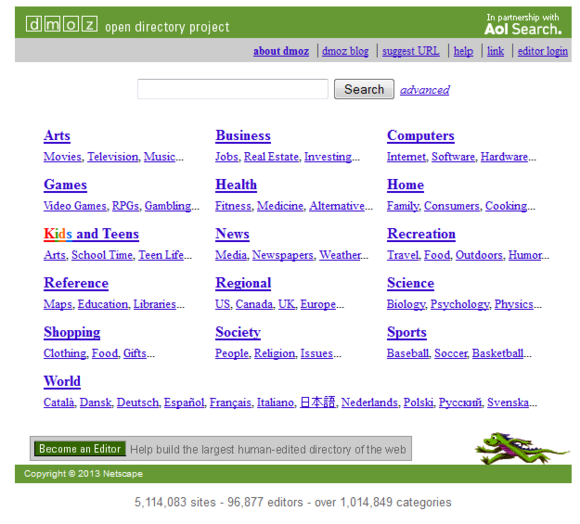 Web directories don't have much value today, as Google largely discounts these vestiges of the 1990s Web in its search results. Still, if you find yourself with a spare half hour to kill, it's not a bad idea to submit your site to a few of them.
Which directories are worthwhile? First, try submitting to DMOZ, a venerable and credible directory that AOL now owns. Getting a site listed on DMOZ is difficult and can take months, but a listing here provides a high-quality, free back link to your site. Second, seek out industry-specific directories suitable for your business. For example, FindLaw is a respected directory of legal service providers (though it's not free). If a solid directory serves your industry, and if its price fits your budget, give it a try, at least for a while. Don't bother with other nonspecific directories, however; most of them are spam havens, and a back link can actually hurt your business instead of helping it.
Make a video connection
Many a business has been made on YouTube—and given the weight that Google accords to YouTube videos in search results, putting some effort into devising an engaging and/or humorous mini-movie to promote your business can be time very well spent. If it's a hit, your sales could go through the roof overnight. If it's not, it will still improve your visibility online. Remember to link back prodigiously on your YouTube Channel page and on each video's page itself. Link to your other social media sites, too, and use keyword tags thoughtfully. Can't come up with a funny video to promote yourself? Try putting together a webinar that will show potential customers your expertise.