Longtime Ubuntu Linux fans may remember Canonical's announcement back in 2010 that it was planning to adopt the OpenGL-based Wayland display management system instead of the venerable X Window system for Ubuntu Linux.
That intent was reiterated last May by Canonical founder Mark Shuttleworth in Ubuntu Open Week, but now it looks like plans have changed.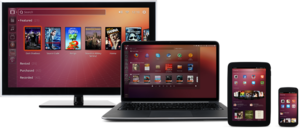 Specifically, just ahead of this week's Ubuntu Developer Summit, product strategy engineering manager Oliver Ries announced that the company's new platform-agnostic focus has caused it to drop Wayland and instead create a display manager of its own.
'Some changes are necessary'
"In order to implement the vision of converged devices, some changes to our display stack are necessary," Ries wrote in an announcement on the Ubuntu mailing lists on Monday.
"After thorough research, looking at existing options, and weighing in costs and benefits, we have decided to roll our own display server, Mir."
Today's users expect a more consistent and a more integrated user experience than what is possible using the old X Window system, the Ubuntu Wiki explains. Wayland, meanwhile, is similar enough that it's likely to suffer from similar problems, it adds.
According to an initial set of specs, Mir is "a system-level component targeted as a replacement for the X Window server system to unlock next-generation user experiences for devices ranging from Linux desktop to mobile devices powered by Ubuntu."
'By Ubuntu for Ubuntu'
Mir will be "driven by the designs and requirements that our larger vision dictates—no compromises, no crude hacks, fully testable and tested, performance in mind, support for legacy X applications, developed by Ubuntu for Ubuntu," Ries explained in another blog post.

Mir is also part of Canonical's transition from its current Unity desktop environment to Unity Next, by which the cross-platform software will adapt itself automatically to the hardware running it.
Toward that end, the Ubuntu project is also beginning to move Unity away from OpenGL toolkit Nux and towards a Qt/QML-based implementation instead.
"Having one single code base that serves all variants of input and display types will help greatly to deliver the unified user experience we are committing to," Ries explained.
Complete convergence by 2014
By May Canonical hopes to finish the first steps towards integrating Unity Next with Mir and start iterating the actual shell development, "providing developers with a solid platform and designers with means for rapid prototyping," it says.
April 2014 is when it aims to achieve complete convergence across form factors, with Mir serving as the carrier.