One of the highlights of the Document Foundation's LibreOffice 4.0 release last month was the addition of Impress Remote, a mobile app that lets users control LibreOffice presentations from their Android phone.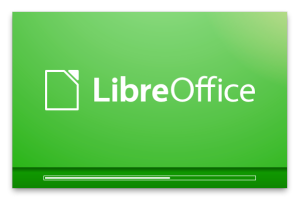 At that time, the feature was available only to Linux users, but on Wednesday the project launched LibreOffice 4.0.1, which extends support for it to all PC platforms.
"LibreOffice Impress Remote is now available for all platforms – Linux, MacOS, and Windows," reads the official announcement from Italo Vignoli, one of the Document Foundation's founders and a member of the group's Board of Directors.
Android 2.3 and higher
Now available as a free download in the Google Play store, LibreOffice Impress Remote uses Bluetooth in phones with Android 2.3 and higher to give LibreOffice users the ability to interact with their slideshow presentations directly from their Android device.
Slide previews, speaker notes, and more are all available through the app, enabling users of the free and open source productivity suite to give demonstrations, for example, using a clone of their presentation on their device.
Instructions for using LibreOffice Impress Remote can be found on the Document Foundation's wiki.
'Getting Started with LibreOffice 4.0'
More than a hundred bugs have also been fixed in LibreOffice 4.0.1, which represents "a step forward in the process of improving the overall quality and stability of LibreOffice 4.0," Vignoli said.
Enterprise users of the Microsoft Office alternative, however, are encouraged to stick with "the more solid and stable LibreOffice 3.6.5, backed by certified level 3 support engineers," he added. Support can be purchased from Novell.
LibreOffice 4.0.1 is available as a free download from the project site.
Also now available, meanwhile, is a new "Getting Started with LibreOffice 4.0″ guide, which can be downloaded for free in PDF and ODF formats or purchased in printed book form from Lulu. Pricing on the printed book is currently $20.27.
Note: When you purchase something after clicking links in our articles, we may earn a small commission. Read our affiliate link policy for more details.