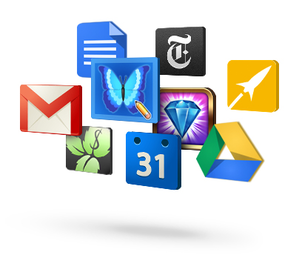 Reader Anthony just sent me this urgent-sounding email:
"I was just getting ready to empty Windows' Recycle Bin when I noticed that it's full of apps! These are apps I use regularly on my iPhone. What are they doing in the trash, and how do I get them out?"
Have no fear, Anthony, what you're witnessing is a normal and natural part of iDevice ownership.
See, when you update apps on your iPhone (or iPod or iPad), then sync that device to iTunes on your PC, the earlier versions of those apps get replaced by the updates.
iTunes then directs those earlier versions (copies of which were stored on your PC as part of the backup process) to the Recycle Bin.
So that's what they're doing there. As for getting them out, you don't need to. They're old, and they're trash, so you can empty the Bin without concern. In other words, deleting those apps won't delete anything on your iPhone.
What's more, it may free up a decent chunk of space on your hard drive. I recently found nearly four gigabytes' worth of old apps in my trashcan!
Contributing Editor Rick Broida writes about business and consumer technology. Ask for help with your PC hassles at hasslefree@pcworld.com, or try the treasure trove of helpful folks in the PCWorld Forums. Sign up to have the Hassle-Free PC newsletter e-mailed to you each week.