Part two of a two-part series. For a contrary view, see "Why PCs, not smartphones, are best for social media sharing."
The PC is a fully customizable content creation tool for making videos, games, and music. It's an entertainment machine for playing the latest games and movies with peerless fidelity. And as a communication tool, it has served us well for many, many years: You can use it for email, instant messaging, and video conferencing.
But the PC isn't perfect, and it is certainly not the best tool for social media consumption and distribution. It's a technological team player that relies on a deep bench of peripherals to deliver optimal performance, and sometimes you just can't afford to lug around all that extra gear. Life can take you places a PC simply can't go—places with no room for a decent mouse and keyboard, a gorgeous high-resolution display, or a power cable connected to a convenient power outlet.
Perversely, it's often when we're farthest from our PCs—whether exploring a craft beer festival or taking the family to Disneyland—that we most want to document and share our lives with others. Social media networks are the perfect tools for sharing those experiences, and smartphones are the perfect tools for social networking.
Mobile first, let's not kid ourselves
Facebook and Twitter debuted in the mid-2000s when the Motorola RAZR was cutting-edge tech. The two services' earliest interfaces evince a time when the lion's share of social networking happened on our desktops, but ever since the iPhone took the world by storm, social media companies have lavished their attention (and development budgets) on mobile users.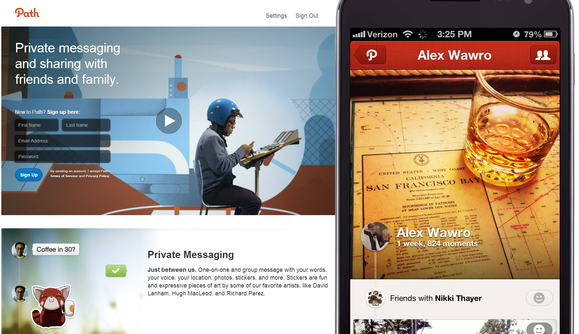 Contemporary social networks like Path, Instagram, and Vine are developed for smartphones first and foremost, and their websites almost feel like an afterthought. That may frustrate PC diehards, but you can't blame the developers: If you're in charge of building a global social network designed to let users share photos, videos, location data, and short text updates, designing your service to work best on a phone just makes good business sense.
And if you want to use your social networks to their full potential, you need to access them from your phone so you can share your favorite moments as they happen, and get up-to-the-minute information on who's doing what, where, and why.
Social media is only going to get more mobile. Twitter is pulling the plug on third-party mobile apps in an effort to maximize ad revenue from people checking Twitter on their phones. Facebook, meanwhile, is beefing up its mobile apps and publicly prioritizing mobile users by offering every employee a free intensive training course in Android and iOS development.
And then there's Google Glass, which is poised to integrate social media into the landscape of daily life. Forget about the hassle of having to sit down and boot up your PC when you want to find out what's going on. If you want to stay on the cutting edge of social media, you better get used to tapping out your updates on that tiny 4- or 5-inch screen.
The best tool is the one you have on you
Photographers say the best camera for any given situation is the one you have with you, and the same goes for social media access. No mobile device can match the reliability or utility of a well-maintained PC jacked into a rock-solid broadband connection, but you're going to have a hard time slipping that PC in your back pocket when you're headed out the door.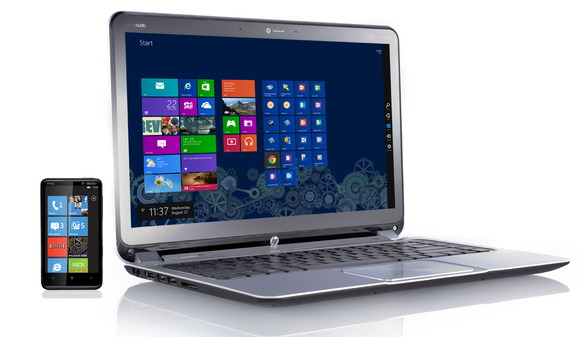 So while your phone is almost certainly less stable and powerful than your PC, you can rely on having it with you pretty much all the time. Sure, trying to upload your phone camera images to Twitter or sending a message to a friend through the Facebook app can be maddening when your cellular connection sucks, but it's still way more convenient than waiting until you get home to boot up your PC and share your experiences.
Relying on your phone for the lion's share of your social media needs means you never have to worry about schlepping a laptop or a bulky DSLR unless you know you're going to need the extra firepower. Organizing and sharing your photos will always be easier on a desktop PC—with its big, beautiful screen and powerful file management tools—but the hassle of dealing with a smaller screen, a proprietary digital store filled with single-purpose apps, and a subpar camera is worth tolerating when you're out and about. Your phone affords you the freedom to reliably tap into your social networks at any time, pretty much anywhere, from a device with unique features—a GPS receiver and a camera—that make it the ideal social media platform.
Your desktop is meant for so much more
And if you're just uploading photos of what you ate for lunch, you should be doing it from your phone, because your PC is powerful enough to be so much more than a social media management system. Social media mavens and marketing gurus use PCs to tap into Facebook, Twitter, Google+, and a half-dozen other social networks via dedicated desktop apps because that's their job: They need to be able to quickly respond to customers and stay on top of the ever-changing tides of public opinion. It sounds exhausting.
But if you don't have to rely on social networks for your livelihood, don't waste your precious time on the desktop checking Twitter and sharing videos on Facebook. This is what your phone excels at, especially while you're stuck in line at the DMV.
The PC will always be a subpar social media device. It also sucks at taking photos and shooting video, but that doesn't matter because we have specialized tools designed to excel at those tasks. The PC is a jack-of-all-trades and master of none, but that certainly makes it more broadly useful than being a master of one. So use your PC to its fullest potential: Start a business. Create a streaming media server for your family. Play a few games. Check Facebook occasionally, but leave the heavy-duty socializing where it belongs: on your phone.