Ubuntu fans may recall Ubuntu GNOME Remix, the unofficial flavor of the Linux distribution that was launched last fall for users not fond of the software's default Unity desktop environment.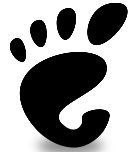 Following hard on the heels of the release of Ubuntu 12.10 "Quantal Quetzal," the new GNOME Remix version was created "to bring the best of GNOME to Ubuntu users," in the words of its developers.
Well, this week the new flavor was made an official part of the Ubuntu Linux family, giving it full access to infrastructure support, publicity, and other benefits from Canonical and the Ubuntu community.
'There was strong demand'
"We are pleased to announce that Ubuntu GNOME is now an official Ubuntu flavor," read the announcement on the Ubuntu mailing lists on Monday. "Our first release for 12.10 showed that there was a strong demand for a great GNOME experience on Ubuntu, and we are now working towards our second release based on Ubuntu 13.04," the developers added.
Not to be confused with the also-new "classic mode" that aims to bring back the look and feel of the old, beloved GNOME 2, Ubuntu GNOME Remix aims instead to make the most of GNOME 3.6, which is part of the new, mobile-inspired branch of the desktop family.
Both Unity and GNOME 3 have been controversial additions to the Linux desktop world, inspiring the launch not just of the new GNOME classic mode but also brand-new contenders including the MATE and Cinnamon desktops and distributions including SolusOS and Fuduntu.
Daily builds are coming
In any case, the newly official and freshly renamed Ubuntu GNOME project will not participate in the expected release this week of the first beta version of Ubuntu 13.04, but it does plan to release images for the final beta at the end of the month, according to the announcement.
Meanwhile, daily image builds should be available within a few weeks, the developers said. Ubuntu GNOME 13.04 will also include GNOME 3.6, but GNOME 3.8 will be available from the gnome3-team Personal Package Archive (PPA) repository.
The project is now included among the official flavors on the Ubuntu wiki, and a dedicated mailing list has been established for it.
To get a taste of this latest Ubuntu flavor for yourself, download Ubuntu GNOME Remix 12.10 from the project site. A page on the Ubuntu Wiki details the other "Recognized Flavors" of the free and open source operating system.