Customizability has always been a big part of Firefox's appeal for many users, but lately at least some within Mozilla are wondering if the open source browser's options have become too numerous.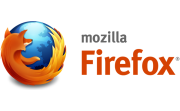 "If I told you that a company is shipping a product to hundreds of millions of users right now, and included in the product are several prominent buttons that will break the product completely if you click them, and possibly lock you out from the Internet — can you guess which product it is?" began Alex Limi, who works on product design strategy at Mozilla, in a blog post on Monday.
The answer, it turns out, is none other than Firefox, which now "ships with many options that will render the browser unusable to most people, right in the main settings," Limi explained.
'Firefox will appear broken'
What Limi is referring to is some of the many checkboxes users can select or de-select in Firefox's settings, and he gives several particularly vivid examples.
In one, if a user were to uncheck the "Load images automatically" box in the Content panel in Firefox settings, users would be unable to see Google's search box, for example, rendering the Internet effectively broken.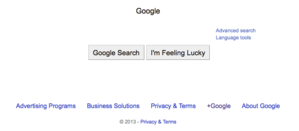 Unchecking the "Enable JavaScript" box can wreak similar havoc: "Most sites these days that aren't just displaying content will fail in interesting mysterious ways if you don't have JavaScript enabled," Limi wrote. "For the general population, Firefox will appear broken."
Other examples include what happens when you de-select the Navigation Toolbar and pretty much anything you might do in the certificate manager, he added.
'Disastrous effects'
Limi's conclusion? Many of the options in Firefox are used by very few people and yet can have "disastrous" effects for those who don't understand them.
"We're trying to design software that can be used by everyone — that also means we have to keep them safe and not make it so easy to break a product they rely on every day," he explained.
Bottom line: Limi wants Mozilla to reconsider and revamp the Firefox settings. Whether that happens remains to be seen.