Digital currency Bitcoin has had an exciting few years since its introduction back in 2009, complete with security problems, online heists, a perceived association with the drug trade, and a recent distributed denial-of-service attack.
At the same time, even as many remain mystified by how it works, the payment alternative has enjoyed rapidly growing acceptance among online businesses and, particularly in recent weeks, surging popularity and value.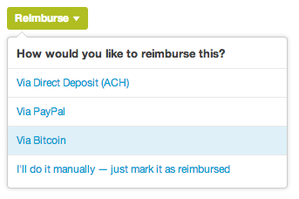 At the time of this writing on Monday, the last price listed for one Bitcoin was a whopping $103.90 on exchange Mt.Gox. For perspective, it closed at $34.59 one month ago. Last month it hit $1 billion in total value.
Last week, open source Bitcoin gained yet another pledge of support. Small-business expense reporting service Expensify announced that it has added the virtual currency as a reimbursement option for its 1.4 million users across 200,000 companies.
'Secure and instant'
Bitcoin is a digital, decentralized, crypto-currency that operates without a bank or other central authority behind it. Its value is not tied to the economy of any one country. In addition, Bitcoin enables secure instant payments to anyone, anywhere in the world.
"We see Bitcoin as more than just a gimmick," Expensify explained in a blog post announcing the news. "It is a great solution to a real world problem facing businesses today: international reimbursement."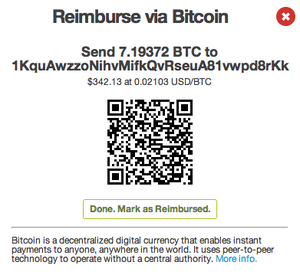 Previously, U.S. companies with international employees or contractors incurred currency conversion or wire transfer fees of as much as 4 percent when reimbursing them. Within the United States, meanwhile, reimbursement was limited to direct deposit or PayPal.
"Bitcoin is a great tool for minimizing the cost of reimbursing companies outside of the U.S.," Expensify says. "As a plus, transfers are secure and instant. No more waiting multiple business days for your ACH to clear."
Expensify has set up a help page for users making reimbursements with Bitcoins.
Government recognition
Instant payments and lower fees are clearly compelling benefits for SMBs, as are independence from individual economies and central banks.
But what are Bitcoin's long-term prospects? Is this latest interest just a temporary bubble?
Well, with WordPress, Reddit, Etsy, Mega, Expensify and others now on board, it's beginning to look like user confidence in the service is growing. That's apparently true among investors, according to Adam Draper, the founder of startup incubator Boost VC.
Also propelling Bitcoin are the facts that the Treasury Department has effectively recognized it with the publication of official guidelines for virtual currencies (PDF), and that Cyprus recently froze its citizens' bank accounts, Draper said in a recent blog post.
Reasons for caution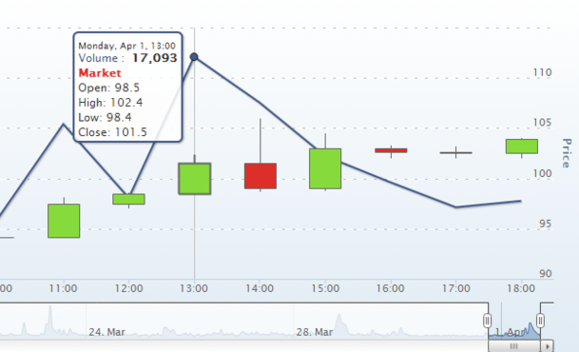 At the same time, there are still reasons to be cautious. First and foremost, today's rapidly rising value of the virtual currency may, indeed, turn out to be a short-lived bubble of sorts. At the very least, its dramatic fluctuations in value can be disconcerting, particularly given that there's no central authority governing the currency, so there's no guaranteed minimum value.
Then, too, Bitcoins are not widely accepted, so recipients may or may not be able to use them where they want to. The numerous thefts experienced by Bitcoin users so far are also enough to give anyone pause, though Bitcoin says wallet security measures are improving.
Still, with increasing recognition and acceptance amid a wildly fluctuating economic climate, the time may be right for an alternative, peer-to-peer currency. If you have international employees or contractors, in particular, you may want to begin testing the waters. This Bitcoin video, below, explains in more detail.