Linux fans may recall the GNOME project's announcement late last fall that it was planning to drop its "fallback" mode aimed at systems incapable of 3D rendering and to deliver a brand-new "classic" mode instead.
Sure enough, last week saw the launch of GNOME 3.8, and there among numerous major new features and enhancements was the promised GNOME Classic traditionally flavored desktop.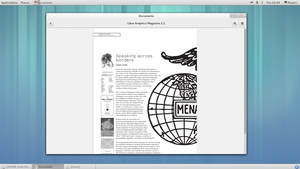 Specifically, GNOME Classic retains all the underlying technologies from the current GNOME 3 Linux desktop environment but adds many popular features from the well-loved GNOME 2. Also incorporated are a variety of community-created extensions.
"GNOME 3 is elegant by default and extremely configurable by design," said Karen Sandler, executive director of the GNOME Foundation. "The release of GNOME Classic is evidence of the ability to customize GNOME through extensions and demonstrates how our developers have listened and responded to feedback from the community."
A familar favorite
There's been considerable anticipation of the addition of GNOME Classic, given the controversy around GNOME 3.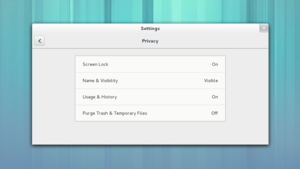 Both GNOME 3 and the Unity desktop made default in Ubuntu Linux in 2011 borrow key design elements from the mobile world, and have engendered strong feelings of opposition. We've since seen several efforts to bring GNOME 2 back, such as via the MATE and Cinnamon desktops and even whole distributions such as Fuduntu and SolusOS.
With version 3.8, the GNOME project finally makes it clear that it has heard users' concerns.
OwnCloud integration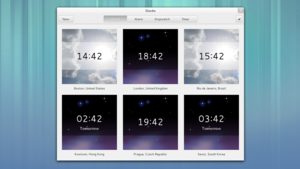 GNOME 3.8 includes new privacy and sharing settings designed to give users more control over who has access to the content on their computers.
GNOME 3 is also the first release to support OwnCloud integration as well as to offer the new Clocks application, which provides world clocks for different time zones as well as alarms, a stopwatch, and timer.
Enhanced search, improved animation rendering, and a raft of updates and bug fixes are also included in the new release.
GNOME 3.8 is the result of six months of work and includes almost 36,000 contributions made by about 960 people. Linux users can download the new open source software when it becomes available through their distribution's repository.