Ask five geeks about Windows 8's greatest flaw, and you're bound to get five different answers. Some diss the new Start screen. Some hate the big hole where the Start button used to be. Others rail against the indignity of having to swipe open a Charms bar to print or search for anything. And what's with those Microsoft Accounts?
But you know what the biggest problem with Windows 8 is? It's just too much new at once—and it absolutely had to be. Traditional Windows development was so glacial, so grossly slow and lumbering, that the original iPad hadn't even been released when Windows 7 saw the light of day. So Microsoft was forced to play a massive game of catch up with Windows 8, or risk falling behind the eight ball forever.
That won't happen again.
Microsoft is ditching the lethargic release schedule of past years and shifting to a continuous development cycle focused on releasing "ongoing rhythm of updates and innovations." The move to smaller, more rapid updates is a gigantic change for Microsoft—and it's a change that holds earth-shaking implications for the entire PC ecosystem.
Let's peer into the future, folks.
Faster, better, cheaper
We'll start simple. As PCWorld detailed when the first whispers of the Windows Blue update hit the Web, a move to regular, rapid updates could introduce several significant benefits for end users, aka you and me.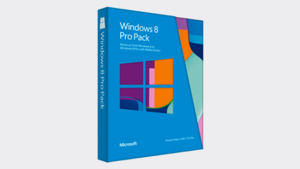 First, they shouldn't hurt your wallet as much. More frequent updates should be cheaper updates. (Check out the sticker cost of Apple's OS X tune-ups for an example.) Rather than dropping $100 to $200 on a whole new Windows operating system every three years, you may end up dropping $30 to $50 annually for access to the latest tweaks and features. Who doesn't like cheap stuff?
Microsoft's en masse transition to a continuous development cycle also means more frequent updates for the company's vast software family, from Windows to Office to other apps and services. The steady jog of updates that's required to keep pace with innovation means Microsoft can deliver new features and design tweaks to Windows users' digital doorsteps in much shorter order (and in much smaller doses) than before.
The future is incremental, not revolutionary. There will be no more grand, Windows 8-esque ripping of the UI Band-Aid. Instead, there will be baby steps.
We're already starting to see fruits from Microsoft's developmental refocus. A recent update to Windows 8's Mail, Calendar, and People apps added much-needed functionality to the operating system's core communication software in the form of a subtle, yet welcome interface streamlining. An early build of Windows Blue recently leaked to the Web as well, and buried deep within its Live Tiles were several nifty tweaks that quell some of the initial concerns revolving around Windows 8's new modern UI.
Microsoft needs to tread carefully as it wades into the incremental waters, however.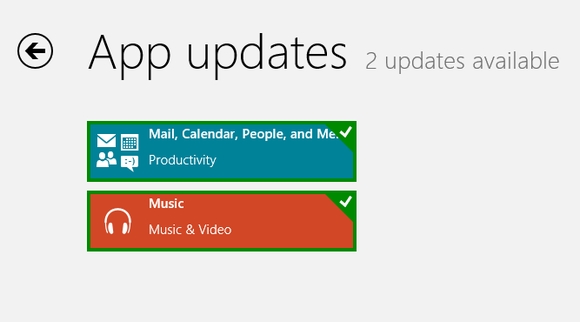 While a continuous development cycle will prevent the kind of drastic overhaul that's inspired cold water shock in first-time Windows 8 users, it also opens up the possibility of pissing off all users by introducing minor, irritating UI changes all the time.
"While it definitely makes sense to introduce changes incrementally from the standpoint of helping users to adjust their learning to new features, you need to be careful to help, not disrupt user learning," says Andrea Matwyshyn, an assistant professor at the Wharton School of Business.
Nevertheless, in the past, big problems with a new version of Windows stayed big problems until either the next version of Windows appeared, or an all-too-rare Service Pack was released. The end of those days is a welcome change indeed.
Of virtuous circles
More portentous, however, is what the shift to frequent updates means for Microsoft itself.
"This is a huge change for them," says Wes Miller, research vice president at Directions on Microsoft, an independent analytical organization dedicated to tracking the computing giant. And, Miller says, the change stems from the company's recent reimagining as a device and services company, rather than a pure software company. Steve Ballmer announced the new mindset in a letter to shareholders after the announcement of the Surface tablet.
"That's why they're doing this," Miller said in a phone interview. "They're trying to add value to the Windows platform"—Windows 8, Windows Phone 8, et cetera—"on an annualized basis, both so that they can sell more devices and so that they can sell more services related to Windows. The hope is it becomes a virtuous circle: You buy a Windows device and buy Microsoft services [to complement it], then you buy another Windows device and continue using Microsoft services, and so on."
The future is software as a service, not just software. Because of that, Microsoft is attempting a monumental rejiggering of its core business.
Microsoft wants to wean customers off the habit of paying for a one-time perpetual license for software, and into the habit of paying for services once per year. Microsoft's stacking of the Office 365 deck over a traditional Office 2013 installation? It's no mistake. There's no technical reason why Microsoft couldn't deliver new feature updates (like the rumored Office Gemini) to traditional Office 2013 users as easily as they do Office 365 users. But it won't do that, because Microsoft prefers that you subscribe to Office 365 rather than buy Office 2013 outright.
Services translate into more money (and more regular, predictable cash flow) over time for Microsoft. But, accordingly, software services also need more frequent updates to provide value over traditional, static-yet-functional alternatives.
Turning Blue in the (Sur)face
Windows Blue and its alleged kickstarting of annual Windows updates ties into the mix in a couple different ways. While Blue is rumored to be a free update—the first taste is always free—its presumed follow-ups are understood to be premium upgrades, which will get users accustomed to paying yearly for Windows even if the operating system isn't technically a service.
It may just work if Apple's OS X adoption is any indication. The latest numbers for Net Applications show that more than two-thirds of Mac users run OS X 10.7 or OS X 10.8, the two most recent iterations of the operating system, with nearly half running OS X 10.8. That's either a lot of $20 and $30 OS upgrades, or a lot of recent computers sold.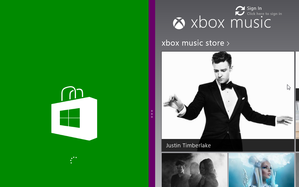 Speaking of which, the changes in Blue make Windows 8's contentious modern UI a lot more palatable, which in turn helps to make Microsoft's Surface tablet more attractive to would-be buyers. Microsoft is a services and devices company now, remember? The speedy application of new interface tweaks could breathe new life into languishing Windows tablets. If this was Old Monolithic Microsoft, the Mail app would still be just as lackluster as it was on October 26, and Windows Blue's fancy new syncing options wouldn't appear until at least 2015, far behind the times.
"With what I've seen of Windows Blue, it's really more of what Windows 8 should have been," Miller says. "But they have to make those changes. They have to put more value in there that consumers want in order to really incent people to buy both Surface devices as well as any other Windows 8 or RT devices."
And with fast, incremental updates, Microsoft can do just that.
Finally, the move to frequent updates ties into Microsoft's cross-device vision of the future. The shift to Live Tiles wasn't just a design decision, but a complete shift in strategy for Microsoft, as well as a cornerstone of the virtuous circle.
"Our product groups are also taking a unified planning approach so people get what they want—all of their devices, apps and services working together wherever they are, and for whatever they are doing," said Microsoft communications honcho Frank X. Shaw in the same blog post that announced the shift to continuous development and officially acknowledged Windows Blue.
The lumbering three-year release cycle doesn't jibe with the new focus on services and interconnectedness. To keep all of its various services and platforms in tune and humming nicely, Microsoft needs to update them in near-unison. Windows RT, Windows Phone 8, and Windows Server 2012 are all reportedly slated to receive Blue-tinged updates of their own. And don't forget how Xboxes integrate with everything.
The future is an amorphous blob of devices and services delivering a consistent user experience in myriad form factors, not distinct Windows platforms.
(But why stop there? Microsoft could one day complete its own virtuous circle—and give its first-party device lineup a big boost—by granting free lifetime OS updates to Surface products. Computer manufacturers are smart to dabble in Chromebooks and Linux laptops, but that's a musing for another day.)
Tomorrow starts today
Matwyshyn raises a valid point about interface overload, but Microsoft's move to incremental updates and continuous development looks like nothing but a good thing for users, Microsoft, and the entire PC ecosystem.
Sure, Microsoft's new focus on services might be a bit worrying for traditionalists, but fear not: Stand-alone software may not feature as prominently going forward, but it'll be around long after the Windows desktop dies away.
The computing world as we know it is built atop the OS that Bill Gates built. Microsoft's shift from monolithic updates to a continuous development process may seem inconsequential on the Surface, but it signifies a new era for the PC—one that's in tune with the fast-paced, Internet-connected world of today, rather than one beholden to the slower pace of physical discs and change-averse corporate upgrade cycles. An era built around the Internet of Things rather than staid black boxes.
Microsoft's incremental future truly is the future—not the past. And it's about time it arrived.