Ubuntu 13.04 "Raring Ringtail" may have technically hit beta 1 a few weeks ago, but at the time there was no beta release to test and try out. Rather, the only variations with actual beta images to see were Edubuntu, Kubuntu, Lubuntu, UbuntuKylin, Ubuntu Cloud, Ubuntu Studio, and Xubuntu.
Users hungry for a taste of the next main release of Canonical's popular Linux distribution can now get their fill, however, thanks to a second beta release that just came out, complete with software to download and take for a spin.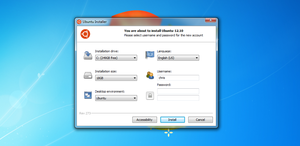 The final version of Ubuntu 13.04 is due for launch on April 25, and we've already learned that it will receive support for the newly shortened period of nine months rather than 18. In the meantime, this last beta version of the free and open source operating system is available for download on the Ubuntu site. Here's a rundown of some key highlights.
1. Goodbye Wubi
Wubi, which is short for Windows-based Ubuntu Installer, has long been a fixture in the Ubuntu world, offering users an easy way to install Ubuntu on the same disk partition as Windows. With this final beta version of Ubuntu 13.04, however, Wubi is no longer included.
"Due to various bugs in Wubi that have not been addressed in time for this Final Beta, the Ubuntu team will not be releasing the Wubi installer with 13.04," the software's Technical Overview explains.
Whether Wubi is gone for good isn't clear. In any case, its absence doesn't mean it's no longer possible to try out Ubuntu without repartitioning your Windows system. Instead, you can use a live system, booting from either a Live DVD or a Live USB, for example.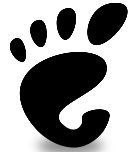 2. Upstart User Sessions
Also included in the final beta version of Ubuntu 13.04 is a "tech preview" of Upstart User Sessions, which allow the Upstart system to supervise a user's desktop session. The feature is currently disabled by default, but it can be manually enabled for testing.
3. Ubuntu GNOME
Fans of Ubuntu may remember that the GNOME remix spin was recently made an official flavor, and with this beta version Ubuntu GNOME 13.04 is now available for testing. It includes GNOME 3.6 along with Firefox, the Ubuntu Software Center and Update Manager, and LibreOffice instead of Abiword and Gnumeric.
4. Updated packages
Last but not least, a variety of freshly updated packages are available in this last Ubuntu 13.04 beta as well, including Python 3.3, Upstart 1.8, and the 3.8.0-16.26 Ubuntu Linux kernel, which is based on Linux 3.8.5.