Much of the Linux world may be awaiting the final release of the high-profile Ubuntu Linux 13.04 "Raring Ringtail" later this month, but that doesn't mean the many other Linux distributions are standing still.

The "News and Updates" section on tracking site DistroWatch is just as busy as ever. This week, two popular Linux distributions came out with significant updates that are particularly worth mentioning. One is Fuduntu, my current distro of choice, and the other is PCLinuxOS.
PCLinuxOS 2013.04
Starting with PCLinuxOS, the Texas-based project on Monday announced the release of version 2013.04 of the distro's KDE, MiniMe, and FullMonty editions.
PCLinuxOS KDE, which is the standard version of the software, now includes version 3.2.18 of the Linux kernel along with the full KDE 4.10.1 desktop environment. Also provided are support for Nvidia and ATI fglrx drivers as well as broad multimedia playback, wireless, and printer support.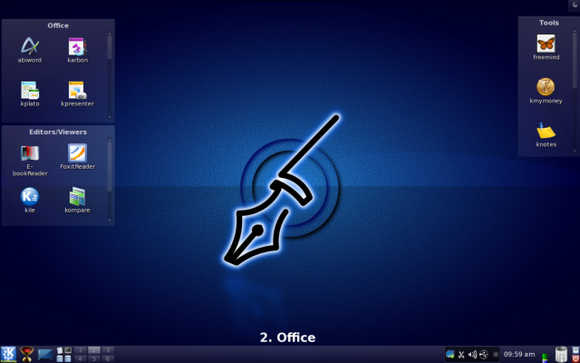 Firefox, GIMP, LibreOffice, Thunderbird, and Pidgin are among the applications included. PCLinuxOS can be converted into more than 60 languages.
The stripped-down MiniMe edition of PCLinuxOS 2013.04, meanwhile, comes with just the desktop and is aimed at advanced users who want to pick and choose the applications they install. It weighs in at just 549 MB, compared with the full KDE version's 1661 MB.
Finally, the 4037 MB FullMonty edition takes the standard PCLinuxOS KDE installation and adds a special desktop layout along with numerous preinstalled applications and drivers. Using an activity-focused virtual desktop concept focused on typical user tasks, the software offers six different desktop layouts, depending on the task at hand.
Desktop 1 focuses on checking email, surfing the Internet, and chatting, for instance. For office work there's Desktop 2, featuring LibreOffice and more. The other four desktops focus on gaming, multimedia, photos, and system administration, respectively.
PCLinuxOS 2013.04 is now available in 32- and 64-bit versions as a free download from the project site.
Fuduntu 2013.2
The Fuduntu project was also busy on Monday, in this case with the release of version 2013.2 of the up-and-coming distribution.
Fuduntu is a relatively new distro and is particularly notable for its use of the widely loved GNOME 2 desktop, as I noted when version 2013.1 made its debut. For that reason, it's a compelling choice for users who are weary of all the mobile-inspired interfaces out there today, including Ubuntu's Unity and GNOME 3.
First and foremost among numerous new features and fixes in Fuduntu 2013.2 is a "Lite" version for those who want a smaller-footprint OS. By excluding several programs that are normally installed by default, such as LibreOffice, GIMP, and Thunderbird, Fuduntu Lite uses 3 GB to 4 GB less hard-drive space, depending on architecture, and it also allows more room for customization.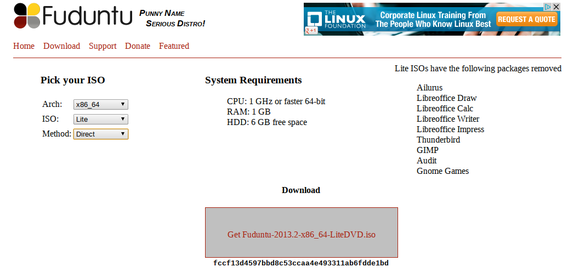 New additions to the standard version include XBMC, the popular media center, and LibreOffice 4 along with improved gaming capabilities. Also included are version 3.8.3-3 of the Linux kernel, GIMP 2.8.4, Thunderbird 17.0.4, Firefox 19.0.2, and Chromium 25.0.1364.172.
Because Fuduntu is a rolling release distribution, current users have already been updated. All others can download the software for free in 32- and 64-bit versions from the project site.