This year has already been a notable one on many technological fronts, but certainly one of the more exciting ones among them is the Linux-powered revolution that's taking place in personal computing.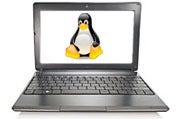 Delivering significant computing power in tiny packages and at extremely low prices, this revolution has already produced the likes of the Raspberry Pi, the Cotton Candy, the Mele 1000, and the MK802, among others.
Today, the revolution shows no sign of slowing down. In fact, two new contenders recently emerged.
Looking for a taste of this new, Linux-enabled breed of tiny PCs? Here are two more to consider.
The Oval Elephant
First up is the Oval Elephant, a new mini PC much like the MK802 that costs just $72 and comes with Android 4.0, but can run Linaro Linux as well.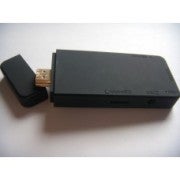 A microSD card slot supports up to 64GB, and a full HDMI port enables direct connections to a TV or monitor. The device is powered via a miniUSB port, and it also features built-in MIC and an external port for MIC audio.
A single-core 1.5GHz AllWinner A10 Cortex A8 ARM processor runs the device, and 1GB of DDR3 high-capacity memory is included, as is WiFi connectivity, a MALI400 graphics processing chip, and 1080p HDMI video output, with support for 2160p.
Optional add-ons include a Lenovo wireless keyboard/mouse for $24.99.
The Mini X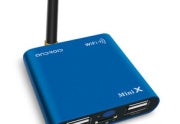 Next up–and uncovered on Tuesday by Liliputing–we have the Mini X, a tiny device that's powered by the same AllWinner A10 processor but can reportedly run a variety of Linux distributions as well, including Ubuntu, Fedora, and Puppy Linux.
With support for both Android 2.3 and 4.0, the Mini X features 512MB of DDR RAM, 4GB of Nand Flash, a microSD slot, an HDMI port, and WiFi 802.11b/g/n with an external antenna. It plugs into a TV, where you can then run apps to your heart's content; a remote is included.
The Mini X is available for $78 at DealExtreme or for $99 at Miniand with a one-year warranty.