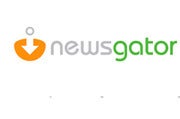 NewsGator will integrate its social networking add-on for SharePoint with Yammer, the company announced Thursday.
The move comes shortly after Microsoft's decision to buy Yammer, in a deal that some have speculated could adversely affect NewsGator.
In a blog post Thursday, NewsGator Vice President of Products Brian Kellner announced that the integration between Yammer and its SharePoint add-on, called Social Sites, will be delivered this quarter "to go after a new value proposition."
Specifically, users will be able to capture Yammer microblog posts they consider valuable and place them in Social Sites repositories whose content is more permanent, like a knowledge base.
One such scenario would be when someone in an organization asks a question relevant to the business and an expert chimes in with the answer.
"Whatever microblogs are flowing through Yammer, delivering an easy way to turn the best of them into real knowledge objects in SharePoint really adds a significant amount of value," Kellner wrote.
ESN products, like Social Sites and Yammer, give organizations Facebook- and Twitter-like features adapted for a workplace setting and designed to improve employee collaboration.
For example, ESN products, whether installed on-premise or delivered via the cloud, typically offer microblogging, employee profiles, activity streams, document sharing and joint editing, discussion forums, brainstorming tools and the ability to rate, review and tag content.
NewsGator developed Social Sites from the start to work only in conjunction with SharePoint, and the integration is tighter than with most other ESN products, including Yammer.
However, Microsoft, to the surprise of many experts in this market, decided to acquire Yammer instead of NewsGator, which made a bold bet when it designed Social Sites exclusively for SharePoint.
NewsGator executives have said they're confident that Social Sites will remain a successful complement to SharePoint, despite the tight integration that will eventually occur between SharePoint and Yammer.
NewsGator officials have also said that not only is Social Sites better integrated with SharePoint, but that it appeals to a different type of customer, because Yammer is multi-tenant, cloud-based software, while Social Sites is designed for on-premise and dedicated hosted environments, offering IT departments more control.
Microsoft announced its agreement to buy Yammer for US$1.2 billion in cash on June 25. Once the deal closes, the plan is to make Yammer part of Microsoft's Office Division.
Juan Carlos Perez covers enterprise communication/collaboration suites, operating systems, browsers and general technology breaking news for The IDG News Service. Follow Juan on Twitter at @JuanCPerezIDG.