Icelandic payments processor Valitor must reopen a gateway handling Visa and MasterCard donations to Wikileaks, a judge ruled Thursday. However, the gateway will probably remain closed while Valitor appeals the case, an attorney for DataCell, the Icelandic company hosting WikiLeaks' donations website, said on Friday.
The court ruled that Valitor must resume processing payments for Wikileaks' partner DataCell within two weeks, according to the ruling. If Valitor doesn't, then it must pay a fine of 800,000 Icelandic kronur (USD$6,200) per day until the company complies with the ruling, the Reykjavik district court ruled.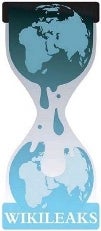 MasterCard, Visa, Western Union, Bank of America, and PayPal stopped processing payments for WikiLeaks after it began releasing some 250,000 secret U.S. diplomatic cables in November 2010, making it hard for it to raise funds. The blockade reduced donations to WikiLeaks by 95 percent and cost the organization over $20 million, the organization said in a news release.
WikiLeaks hailed the Icelandic court's ruling as a significant victory against Washington's attempt to silence the whistle-blowing website.
DataCell CEO Andreas Fink said the court had dismissed Visa's argument that DataCell should not be allowed to process donations for third parties.
"The verdict is an important one as the court had to rule on the conditions of the contracts we had with a payment processor which indirectly imposes Visa general rules on us," said Fink.
Valitor failed to establish that WikiLeaks is an illegal organization, so the court confirmed indirectly that WikiLeaks is a organization as any other and should not be treated differently, he said.
According to Sveinn Andri Sveinsson, DataCell's attorney, the judge concluded that Valitor was quite aware DataCell set up the payment gateway to collect donations for WikiLeaks. "That is logical because on the payment gateway (website) WikiLeaks' name and logo is all over. This is really quite obvious," he said via email.
The ruling also showed that Valitor had no problem with DataCell and WikiLeaks in the first place but in fact turned DataCell down only after receiving calls from Visa international, according to Fink. Valitor argued that Visa did not order it to block services to DataCell, but that "is very hard to believe", Fink said.
The court ruled almost completely in favor of DataCell, he said. Only DataCell's demand to impose daily fines of 1 million kronur per day was lowered to 800,000 kronur, Fink said. Valitor was also ordered to pay 1.5 million kronur to cover DataCell's litigation costs.
Valitor did not respond to a request for comment, but Sveinsson said Valitor has indicated its intention to appeal the judgement to the Supreme Court of Iceland, postponing enforcement of Thursday's ruling.
Sveinsson hopes the ruling will help WikiLeaks in a similar case against Teller in Denmark and support a complaint that DataCell filed with the European Commission about the affair.
A decision from the European Commission on whether to pursue the financial services companies involved in the blockade is expected before the end of August, WikiLeaks said.