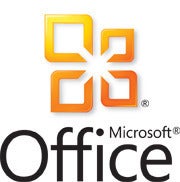 Microsoft has said little so far about Office 15, the codename for the successor to the current Office 2010, but on Monday, all will likely be revealed.
In the meantime, we can at least speculate on the features we'd like to see in the next version of Microsoft's productivity suite, drawing on some of the rumors and leaked details we've seen so far. Here are five things we'd like to see in Microsoft Office 15:
Vertical Ribbon
Now that widescreen displays are the norm, Microsoft Office should make use of the extra space in the margins. Instead of cluttering the top of the screen with a "Ribbon" of menu options, Office 15 should let users display the Ribbon as a vertical sidebar, so it won't get in the way of the actual document.
Automatic Online Syncing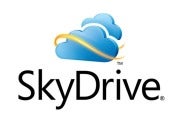 Office 15 is likely to feature deep SkyDrive integration, letting users save their documents online for access anywhere, but it's unclear how automated this process will be. Instead of requiring users to save their documents to a SkyDrive folder on their desktops, it'd be nice if Office 15 could automatically sync all documents online, so users would never have to worry about where they're saving to.
Companion Android and iOS Versions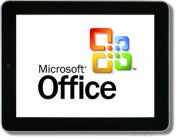 Office for iOS and Android has been a long-running rumor in the tech blogosphere, so maybe on Monday we'll get an official announcement.
Ideally, automatic document syncing (as mentioned above) and support for phones and tablets would come to fruition around the same time, allowing users to quickly access Office documents on their mobile devices, without resorting to third-party software.
"Zen" Mode
One of the greatest features of blogging platform WordPress is "Zen" mode, which hides all on-screen elements except text. Leaked screenshots suggest that Office 15 supports a similar full-screen mode, but with the taskbar remaining on the bottom of the screen. I'd like to see Office 15 allow a true full-screen setting for tuning out all distractions.
A Lower Price
Pricing for Microsoft Office 2010 starts at $120 for a single PC, and that's for the Home and Student version, which prohibits commercial use and excludes Outlook, Publisher, and Access.
The Home and Business edition price tag starts at $200. Office is Microsoft's cash cow, so asking for lower prices may be a stretch, but as app stores invade the desktop, Microsoft may find itself squeezed by less expensive document editors if it doesn't lower prices. Windows 8 will be cheaper than previous versions, so there's hope for a less expensive Office 15.
Microsoft's media event begins at noon PT in San Francisco. Follow the action on the PCWorld Live Blog Report, with analysis and details to follow.
Follow Jared on Twitter, Facebook, or Google+ and follow Today@PCWorld on Twitter for even more tech news and commentary.