A jury in California found Research In Motion had infringed a patent relating to wireless device management owned by assignment by Mformation Technologies, a mobile device management technology provider in Edison, New Jersey.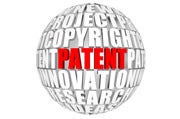 The jury awarded Mformation US$147.2 million in damages based on past sales in the U.S. of BlackBerry smartphones, connected to the BlackBerry Enterprise Server from late 2008, when the lawsuit was filed, through the trial date, Mformation said on Saturday.
The jury decided that $8 per unit was reasonable royalty to be paid to Mformation for 18.4 million units sold, according to court documents. The award does not include future royalties, sales to the U.S. government and sales outside the U.S., Mformation said.
In a lawsuit before the U.S. District Court for the Northern District of California, Mformation had accused RIM of violation of U.S. patent 6,970,917 ('917 patent) titled "system and method for remote control and management of wireless devices," which was filed for in 2001.
RIM May Appeal Verdict
RIM said in a statement on Saturday that it has learned of the jury verdict and "is disappointed by the outcome and is evaluating all legal options." The trial judge has yet to decide certain legal issues that might impact the verdict, and RIM will await those rulings before deciding whether to pursue an appeal, it added.
The company said it does not believe that the Mformation patent in question is valid.
Mformation's attorney said the legal system allows small businesses to protect their patented inventions against unauthorized use by large corporations.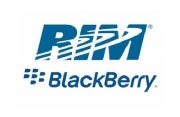 The decision by the jury is likely to add to RIM's woes, including the delay of a key update, BlackBerry 10, to the first quarter of 2013.
The company which faces competition from Apple and phones running Android saw revenue drop in the quarter ended June 2 to $2.8 billion from $4.9 billion a year earlier. It also reported a net loss of $518 million, against a profit of $695 million a year earlier.
John Ribeiro covers outsourcing and general technology breaking news from India for The IDG News Service. Follow John on Twitter at @Johnribeiro. John's e-mail address is john_ribeiro@idg.com