Facebook said the staff at Spool, the startup developer of a mobile bookmarking application, is joining the company, in what appears to be the latest acquisition by the social networking company to get technical staff on board.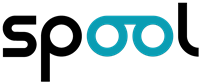 "The Spool team has deep expertise in mobile software development and a passion for making content easy to consume," Facebook said in a statement over the weekend. "We're excited for the team to join and accelerate their vision at Facebook," it added.
Facebook did not comment on whether it was acquiring the company and its technology or only hiring its team.
Spool allowed users to create and share a read later list, save videos to watch later, or move content between devices. By Saturday, it had informed users that the service was closed down, and advised them to move their bookmarks to their computer or device browser or to another service.
"We started Spool to make content easy to consume on a mobile device. To accomplish this, we built some very sophisticated technology and developed a deep expertise in mobile software development," Spool said in a blog post on Saturday. "We are proud to announce that today we will be pursuing our vision as a part of Facebook," it added.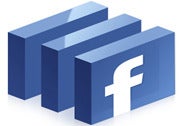 Spool in San Francisco raised US$1 million in funding in January this year from SV Angel, Felicis Ventures, Charles River Ventures and others. Its application went into private beta in September last year.
Facebook acquired earlier this year the team behind file-transfer startup Caffeinated Mind, but said the staff would work on tools that will help Facebook employees share files internally, and will not be working on a file sharing service for consumers. In a similar deal, it also said in March it was acquiring the team at webcam eye-tracking startup GazeHawk, but not its product and technology.