As promised, Sprint's new 4G LTE network has launched in Dallas, Houston, San Antonio, Kansas City and 11 suburban communities surrounding those cities.
For the past year Sprint has been furiously upgrading and repurposing its existing network for the much faster and more cost-efficient LTE flavor of 4G.
Sprint says it will launch more 4G LTE markets in the second half of 2012, and says specific cities will be announced as the year goes on. The new nationwide LTE network will be "largely completed" and available to 250 million people in the US by the end of 2013, the company says.
"This new network is performing extremely well and customers should find it consistent, reliable and really fast," said Bob Azzi, the VP in charge of Sprint's network.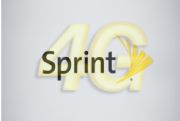 Sprint's LTE network will eventually replace the carrier's older WiMAX network, which it built with partner Clearwire. Sprint became the first major carrier to offer 4G service with the launch of its WiMAX network in 2008. But, for a number of reasons, the WiMAX network proved slower and less consistent than expected, and did not spread into new cities as quickly as was hoped.
Because LTE technology has become the 4G technology of choice for for the vast majority of operators around the world, Sprint should be able to take advantage of lower-priced network infrastructure and phones, which should help the carrier's bottom line in coming quarters. Also, LTE technology will allow Sprint to install fewer wireless base stations to cover a given area, compared with WiMAX technology.
Sprint says the LTE network build is part of a larger network upgrade project that will also improve the performance of its 3G network, which performed poorly in PCWorld's last round of wireless speed tests. Sprint says 3G users will begin to experience better signal strength, fewer dropped/blocked calls, faster data speeds and expanded coverage as network improvements roll out across the country.
The complete list of cities:
Atlanta
Athens, Ga.
Calhoun, Ga.
Carrollton, Ga.
Newnan, Ga.
Rome, Ga.
Dallas
Fort Worth, Texas
Granbury-Hood County, Texas
Houston
Huntsville, Texas
San Antonio, Texas
Waco, Texas
Kansas City, Mo.-Kan.
St. Joseph, Mo.
You can find Sprint's detailed coverage maps here.