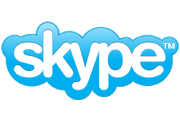 Skype users who recently updated their instant messaging service are being warned that a bug in the software can, in rare cases, cause instant messages to be sent to the wrong contact.
According to Skype, the problem only occurs "when a user's Skype client crashes during a Skype IM session, which may in some cases result in the last IM entered or sent prior to the crash being delivered to a different IM contact after the Skype client is rebooted or logged in as a new user."
The issue was first reported last week by a Skype user on Skype's Support Network forums. According to that user, also known as "SunnyLady78," the Skype client began acting strange after she updated her Skype in June. In a thread titled "Skype text messages I received have gone to another contact," SunnyLady78 describes the problem:
"I am really surprised and shocked how it has happened. When I did last one Skype upgrade in June 2012 it has become to work very strange. Sometimes when I open chat window with some contact, It lists all latest messages from that person although I have already read them.

Few days ago one friend from my contact list has received few messages I had already received before from other my skype contact. It seemed these messages were sent by me. It is really confusing.

I have no history option in privacy section and cleared all my cookies. How can I protect my privacy?"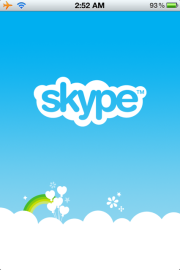 Skype says it is working on a fix. The company isn't sure how many users are affected, but it estimates that the number is "very small given the very specific circumstances under which the error occurs." Still, Skype is currently working on fixes for the versions of Skype that are affected, which include Skype 5.9 and 5.10 for Windows, Skype 5.8 for Mac, Skype 4.0 for Linux, Skype 1.2 for Windows Phone, Skype 2.8 for Android, and Skype 4.0 for iOS.
Skype is a video, voice and instant messaging service that was purchased by Microsoft for a whopping $8.5 billion in May 2011. In May 2012, Skype investigated a tool that allowed hackers and other ne'er-do-wells to find Skype users' last known IP addresses.
UPDATE: Skype has issued the first hotfix, and they will be rolling out hotfixes for the affected versions of Skype over the next few days. Skype has also determined that Skype 5.9 for Windows, Skype 2.8 for Android, and Skype 4.0 for iOS have not been affected.