Apple's next iPhone may be thinner, thanks to a new type of display technology that may also help the device have a larger screen without adding any weight, according to an online report. Apple's new iPhone will reportedly feature a display called "in-cell technology" that integrates the touch sensors inside the LCD panel. The new type of LCD display will help Apple save about 0.02 inch (0.5mm), according to a report by The Wall Street Journal.
A smartphone's touch sensor layer, also known as the digitizer, is typically a separate layer from the LCD panel, adding more bulk to the device. Other technology options such as Samsung's Super AMOLED display have tried to slim down by integrating the touch sensor into the glass itself.
Larger Screen?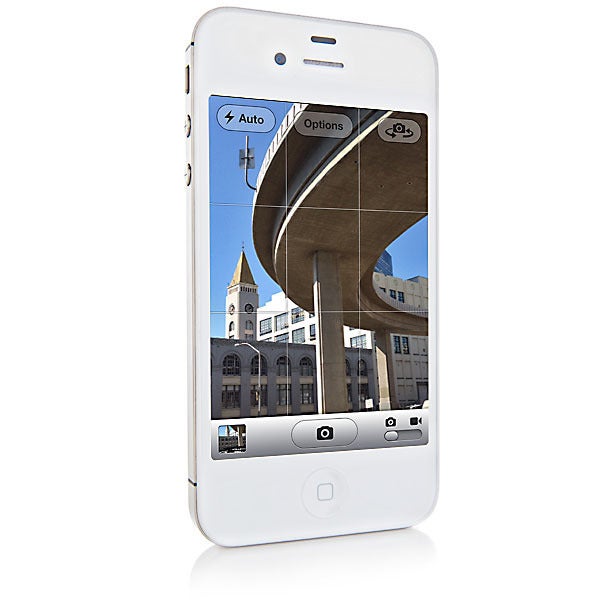 It's pretty hard to notice a 0.02-inch reduction in thickness, so this would not be much of an added benefit for users. But the latest Journal report plays into a claim the newspaper made in May when it said that the next iPhone would have a larger screen, measuring at least 4 inches diagonally. The new thinner in-cell LCD could "offset an increase in weight due to the larger [screen] size," the Journal said.
Larger screen sizes are quickly becoming the norm for smartphones. Samsung took this to an extreme with its 5-inch Galaxy Note device, but 4.3-inch devices are becoming more common. Among PCWorld's Top 10 smartphones, only the T-Mobile My Touch 4G Slide and the iPhone 4S have sub-4-inch screens. The iPhone has always had a 3.5-inch display.
Beyond getting thinner and perhaps bigger, in-cell displays provide better resolution over standard LCD displays, according to the Journal.
Connect with Ian Paul (@ianpaul) on Twitter and Google+, and with Today@PCWorld on Twitter for the latest tech news and analysis.