AT&T appears ready to charge iPhone users for Facetime calls over cellular networks when iOS 6 launches in the fall.
Facetime currently works over Wi-Fi only, but Apple will extend the video chat service to cellular networks when iOS 6 debuts. Unfortunately, AT&T users may see an error message when trying to use Facetime over cellular, as 9to5Mac discovered while running the iOS 6 beta.
"To enable FaceTime over cellular on this account, contact AT&T at 611 or visit http://www.att.com/mywireless," an error message said. A Verizon iPad using cellular didn't receive the same message, according to 9to5Mac.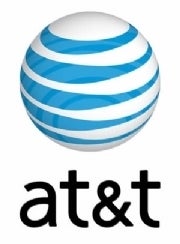 AT&T won't confirm or deny whether it's planning to charge for Facetime over 3G or 4G networks, but a statement from the company seems ominous: "We're working closely with Apple on the new developer build of iOS6 and we'll share more information with our customers as it becomes available," spokesman Mark Siegel wrote in an e-mail.
Aside from mobile hotspot use, I can't think of any other iPhone apps or services that AT&T forces behind a paywall. If AT&T is planning to charge for Facetime over cellular networks, it marks the return of a disturbing trend, where the carrier decides that some services are either too data-hungry or too disruptive to allow on its airwaves for free.
AT&T famously had an agreement with Apple to prohibit voice over IP services on the iPhone, but relaxed those restrictions in late 2009. The carrier also blocked Sling Media's SlingPlayer app over 3G until the company optimized its streaming video for the network in early 2010.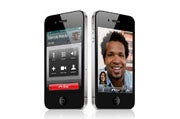 Around that time, the Federal Communications Commission was looking into Net neutrality rules, so wireless carriers may have hoped to fend off regulation by looking progressive. The Net neutrality rules adopted in late 2010 prohibit Internet service providers from unreasonably discriminating against certain types of traffic, but many of the rules don't apply to wireless carriers.
An extra charge for Facetime would be upsetting, but it would also be strange, because other video chat services already work over cellular networks, including Google+ Hangouts and Skype. Savvy users could simply move to those services to avoid giving AT&T any more money, unless the carrier starts blocking Facetime alternatives as well.
Follow Jared on Twitter, Facebook or Google+ for even more tech news and commentary.