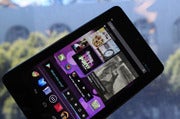 If you can't wait one to four weeks to get your hands on a Nexus 7 tablet from GooglePlay, you can get one on eBay now–you'll just have to pay a premium for it.
A recent search of the auction site revealed new 8GB Nexus 7 tablets for sale with prices starting at around $255. For the 16GB models, the prices start at $329.99.
At Google's online store, GooglePlay, 8GB models sell for $199 and are currently being shipped one to two weeks after purchase. The 16GB models sell for $249 on GooglePlay, with three- to four-week shipping dates.
Shipping charges for the eBay units vary from free to $10 or more. Most sellers are using speedy shipping as a selling point for buying a unit from them.
"Just got this in hand today direct from Google and discovered they shipped more units than I required!" wrote one eBay seller, who was willing to part with his 8GB "extra" unit for a minimum bid of $249.
"I have it in hand and will ship it the same day," added another seller, offering an 8GB model with a minimum bid of $285.99.
In addition to being sold through GooglePlay and eBay, the tablets are also being offered through online retailers and brick-and-mortar stores. Most of those outlets, though, have very few units in stock or are out of them entirely.
Background for the Nexus 7
Google's seven-inch tablet, which runs the latest version of Android, Jelly Bean, has received generally positive reviews. PCWorld Senior Editor Melissa Perenson wrote that among seven-inch Android tablets, the Nexus 7 "is the one to beat."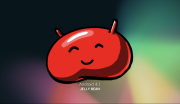 A distinctive feature about the Nexus 7, which is made by Asus, is that it will always have the latest version of Android running on it. Unlike other Android smartphones and tablets, which are tardily upgraded by their makers, the Nexus 7 will be upgraded by Google itself. In fact, the company recently moved the first update to the device, upgrading it from Android 4.1.0 to 4.1.1.
Meanwhile, makers of popular Android apps continue to push out versions of their wares for the Nexus 7. One of the latest is Instagram, which Facebook bought in April for $1 billion.
Since the tablet doesn't have a high-resolution rear-facing camera, Instagram had to be modified to use the slate's low-res front-facing shooter. It also allows you to post images from inside the app to Flickr online.
Follow freelance technology writer John P. Mello Jr. and Today@PCWorld on Twitter.