Six weeks to the day after the release of Firefox 13, Mozilla on Tuesday unleashed the next iteration of its popular browser.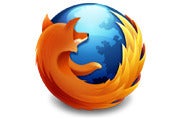 Rather than Firefox 14, however, it's actually Firefox 14.0.1 that was released yesterday–named that way apparently to avoid the confusion that might otherwise arise from the fact that Firefox 14 for Android was launched a few weeks ago.
So, on Tuesday version 14.0.1 of both Firefox and Firefox for Android was released, synchronizing once again the two versions of the open source browser.
Particularly notable in this new desktop Firefox are "new features that make browsing more secure and Web applications like games more powerful," Mozilla explained in a blog post announcing the release officially.
The software is now available as a free download for Windows, Linux, and Mac. Here are a few highlights of what's included.
1. Secure Google Searches
As I noted when the beta version of Firefox 14 was released a few weeks ago, security is a big part of what's new in this latest version of the software.
For example, "we automatically make your Google searches secure in Firefox to protect your data from potentially prying eyes, like network administrators when you use public or shared WiFi networks," Mozilla explains.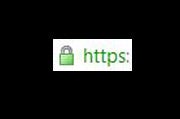 That's accomplished by enabling HTTPS by default in the browser, though currently it's only possible for searches on Google.
"Google is currently the only search engine that allows Firefox to make your searches private, but we look forward to supporting additional search engines with this feature in the future," Mozilla wrote.
2. An Anti-Spoofing Tool
Also new in the latest Firefox is a feature that makes it easier to assess the security level of the site being visited. Namely, a new icon in the browser's Awesome Bar, or URL field, indicates at a glance whether the site uses SSL encryption or not, for example, as well as whether it has an Extended Validation (EV) certificate.
3. Auto-Complete Capability
Speaking of the Awesome Bar, another noteworthy change in the new Firefox is that it now auto-completes the URL as you type it, thus potentially speeding up your searches.
4. Plug-In Control
Then, too, there's a new "click-to-play" feature that gives users better control over how plug-ins like Flash and Quicktime work. When enabled, the feature blocks the automated display of content based on plug-ins until the user specifically clicks on it, thus offering protection against potentially malicious plug-in-based attacks.
5. Additional Support
Finally, other notable new additions you'll find in Firefox 14.0.1 are native full-screen mode on OS X Lion 10.7 for a better experience with videos and Web games as well as developer-oriented support for Pointer Lock API, giving applications better control over the mouse.