Texting-addicted California drivers will soon be free to write messages while zipping down the highway –providing they write those messages verbally, that is, using voice-operated, hands-free devices…phones not included.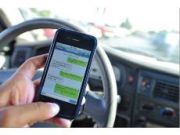 The "Freedom to Communicate" bill modifies the California state vehicle code to allow for an exception to the formerly all-encompassing anti-texting law. The exception is this:
"A person shall not drive a motor vehicle while using an electronic wireless communications device to write, send, or read a text-based communication, unless the electronic wireless communications devices is specifically designed and configured to allow voice-operated and hands-free operation to dictate, send, or listen to a text-based communication, and it is used in that manner while driving."
In other words, you can now text or email, so long as you do it on a voice-operated, hands-free device that is specifically designed for the purpose of…sending text messages and emails while driving. Well, not quite so specific, but you get what I mean.
So what does this mean for California texters? Not a whole lot. The change officially goes into effect on January 1, 2013, but the exception does not, it appears, extend to phones. In fact, the California Highway Patrol explicitly told the San Jose Mercury News that the new law will not let drivers use their phones–even phones with voice-operated, hands-free software, such as Apple's Siri–if they must pick up their phones to activate the software.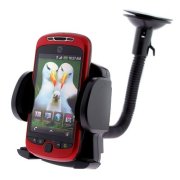 "The phone can't be in your hands," CHP spokeswoman Jaime Coffee told the Mercury News. "Hands-free is key."
A representative from the office of the bill's author, California Assemblyman Jeff Miller, tells NBCNews.com that the bill was "not crafted to apply to phones," but rather to apply to devices such as in-dash navigation and messaging systems.
As far as I can tell, this doesn't change much. Though texting via voice-operated, hands-free devices may have been technically illegal in California (and still is, until January 1), it's not like there are very many cases–if any–of cops pulling people over for using completely hands-free devices. After all, using such devices for other purposes–such as changing the radio station or dictating navigation–is legal, and nobody can really tell what you're actually doing.
But maybe this means that Google's Project Glass glasses will be legal to use while driving? After all…those are hands-free.