Skyhook introduced on Wednesday a new version of its location engine for mobile apps that it said will allow smartphones to determine a user's location once a minute throughout the day without draining the battery.
Maintaining constant location information can be very demanding of a device's battery power.
Skyhook's SDK (software development kit) interprets information about the Wi-Fi access points and cellular towers a smartphone has contacted and combines it with the phone's GPS interface to plot the device's current location. Skyhook has developed its own database of Wi-Fi and cellular locations.
Some location services query a server each time they update the user's location. Skyhook downloads compressed information about Wi-Fi access points and cell towers in a 5-to-10-mile radius the first time a smartphone registers a particular location. As long as the user remains in that radius, the device can determine location without calling a server. Fewer server calls means longer battery life.
The SDK version launched Wednesday also reduces power use by optimizing how the software interacts with the hardware, including how the directory of Wi-Fi access points and cellular towers is stored, said founder and CEO Ted Morgan. Morgan was coy on the details, but said Skyhook was able to apply what it had learned about hardware through recent work with Sony to enable constant location services on its gaming consoles.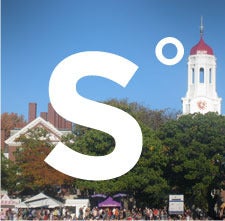 Skyhook hopes its battery-life achievement "will open up a whole new class of location apps," Morgan said in an email.
Developers have been reluctant to build apps that rely on constant location information because of the battery-life problem, he said.
Yet apps have begun to emerge that use location in innovative ways. Social apps can use up-to-the-minute location data to inform users when people they know or might like to meet are nearby. They might also notify the user of a discount at a nearby restaurant. Or, like the iOS Reminders app, they might generate notifications based on the user's location.
The latest SDK from Skyhook comes with one other novel feature: Constant location on a plane. Users who are connected to Wi-Fi on an airplane will now be able to track their own location rather than relying on the pilot. Skyhook had to tap different directories than those that work on land to be able to determine where a plane is, Morgan said.
Android is currently the only major OS to make available to third-party developers the interfaces the SDK needs to work optimally, according to Morgan.
Cameron Scott covers search, Web services and privacy for the IDG News Service. Follow Cameron on Twitter at CScott_IDG.