Version 14 of the Mozilla Firefox browser, released Tuesday, offers several new security-related features as well as patches for numerous vulnerabilities.
The release of Firefox 14.0.1 was accompanied by 14 security advisories, five of which were rated as critical by Mozilla.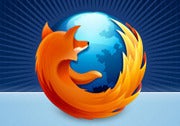 One of the critical advisories covers a vulnerability in the "javascript: URL" function that could allow attackers to bypass the JavaScript sandbox and execute malicious scripts with elevated privileges.
Another critical flaw patched in Firefox 14 could be exploited to bypass the browser's same-compartment security wrappers (SCSW) — a security feature that prevents a Web page from executing code outside of its context.
A critical memory corruption issue stemming from the way the "JSDependentString::undepend" function converts dependent strings into fixed strings was also addressed. If left unpatched it could be exploited to crash the browser and possibly execute malicious code on the system.
The other two security advisories marked as critical cover six other memory corruption vulnerabilities located in various components that could also lead to the execution of arbitrary code.
The remaining nine advisories, four rated as high and four as moderate, address vulnerabilities that could facilitate cross-site scripting (XSS), clickjacking and phishing attacks, or could allow attackers to steal OAuth 2.0 access tokens and OpenID credentials, trick users into accepting a rogue SSL certificate and conceal a malicious URL.
In addition to addressing numerous vulnerabilities, Firefox 14 also secures Google Web searches by enabling HTTPS for search queries initiated through the location bar, search box or the right-click menu.
"We automatically make your Google searches secure in Firefox to protect your data from potentially prying eyes, like network administrators when you use public or shared WiFi networks," the Mozilla developers said in a blog post on Tuesday. "Google is currently the only search engine that allows Firefox to make your searches private, but we look forward to supporting additional search engines with this feature in the future."
Firefox 14 also comes with simplified URL bar favicons that make it easier for users to determine the level of connection security supported by different websites.
Non-HTTPS websites will have a grey globe icon displayed in front of their URL, HTTPS websites will have a grey lock icon displayed, while HTTPS websites that use an EV (Extended Validation) certificate will have a green lock icon together the name of the certificate's owner displayed in the URL bar.
Another security-related feature in Firefox 14 is the opt-in activation for plug-ins. Also known as "click to play," this feature requires user approval for the playback of plug-in based content like Flash or Java when it is enabled.
The feature is still a work in progress, so for now it can only be enabled by manually setting a flag in "about:config" — it can't be turned on from the browser's "Options" dialog.
The non-security related features in Firefox 14 include full screen support for Mac OS X Lion, Awesome Bar auto-complete for typed URLs and support for Pointer Lock API, an application programming interface that will give Web apps and games better control over the mouse.