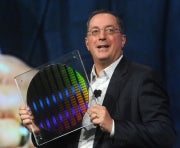 It will soon rain touchscreen laptops equipped with Windows 8, according to recent statements by Intel CEO Paul Otellini, who maintains that the PC market is not doomed.
Speaking Tuesday in a conference call after Intel announced second-quarter earnings for 2012, Otellini stated that the company achieved its volume goals for Ultrabooks for the first half of the year and is pleased with the category's performance.
This clashes with reports from analysts that Ultrabook sales flopped in the second quarter.
However, those analysts' reports don't take into consideration that second-generation Ultrabooks with the newer Ivy Bridge processors just started launching in June.
June is the last month of the second quarter of the year, a quarter when laptop sales typically are poor. (Even sales for Apple's super popular MacBook Pro and MacBook Air laptops were down 10 percent from the same period a year ago, according to NPD/AllThingsD.)
The last half of the year, with back-to-school and holiday sales are the more important seasons for laptop sales, so we can't count Ultrabooks out yet.
What's Coming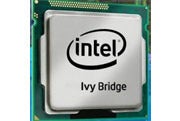 Over 140 Ivy Bridge-based Ultrabooks are in the pipeline, according to Otellini, and more than 40 of those will be touch-enabled, with convertible, swiveling-screens to be found in a dozen. These touchscreen Windows 8 laptops will bring the tapping and swiping experience found on tablets to laptop users.
Intel also affirmed that $699 Ultrabooks will retail in the fall, although we've already seen Ultrabooks announced for even less–starting at just $600.
Wedbush analyst Betsy Van Hees told Marketwatch that Intel's guidance offers "some hope that the PC market isn't going to fall off a cliff" in the second half of this year.
Follow Melanie Pinola (@melaniepinola) and Today@PCWorld on Twitter