It was just a few days ago that I wrote about Dell's "Project Sputnik" Ubuntu laptop, but already more news about the exciting project has been announced.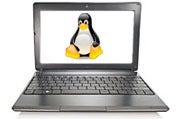 Specifically, after word last week that decisions would soon have to be made about the remainder of the six-month project made possible by an internal innovation fund, Dell on Wednesday announced that the laptop–based on the Dell XPS 13 with Ubuntu 12.04 LTS "Precise Pangolin" preloaded–will be available in select geographies this fall.
"Project Sputnik is a great example of the employee-driven innovation we built Dell's incubation program to enable," said Nnamdi Orakwue, executive sponsor of the Dell incubation program and executive assistant to Michael Dell, in a press release on Wednesday. "This project represents the first of many new ideas Dell employees will test with customers or partners through the program, and we look forward to supporting Sputnik to be successful as it becomes a product this fall."
'From Pilot to Product'
As I've noted before, the Project Sputnik laptop targets developers with a "complete client-to-cloud solution," as Dell describes it. Specifically, software included on the Ubuntu Linux device will allow developers to create "microclouds" on their laptops, simulating a proper, at-scale environment, and then deploy that environment seamlessly to the cloud.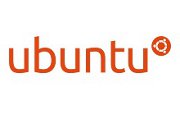 When I spoke last week with Barton George, Dell's director of marketing for the Web vertical, the company had just recently launched its "Sputnik Beta Cosmonaut program," through which a limited number of applicants will receive a discounted, beta version of the laptop.
Response was so overwhelming that Dell has since stopped accepting new applications.
"Since the beta announcement we have received thousands of applications from around the world," George wrote in a new blog post on Wednesday. "This tremendous response, on top of fantastic amount of input we have received on the Project Sputnik storm session, has convinced us to take this project from pilot to product."
'We'll Notify Applicants Soon'
Drivers and patches are already available for hardware enablement, meanwhile, as is a basic set of key tools and utilities. Coming soon are the profile and cloud tools I mentioned last week.
In the meantime, Dell is currently working on how it's going to handle the "tons of applications" it received for the beta program, George noted.
"We'll notify all applicants soon, and intend to keep that process and the future product aligned with the spirit of the program," he said.