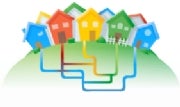 Google today had a terse–yet hopeful–message for the residents of Kansas City, particularly those who hate their current broadband provider: "Google Fiber is almost here."
The Google Fiber project was announced in early 2010. Dozens of U.S. cities lobbied to become the first city to receive the company's gigabit network. Google chose Kansas City.
Google announced in February that it was ready to begin building its 1Gbit-per-second broadband network in and around Kansas City. The service promises to be at least 100 times faster than the residential broadband most Americans use.
Today's two-sentence post on the Google Fiber Blog by Google Access general manager Kevin Lo told KC residents to check out google.com/fiber on July 26 for more information.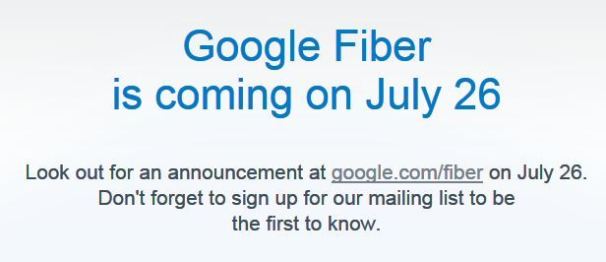 The message was accompanied by a 30-second video celebrating the history of Kansas City.
A gigabit network enables numerous applications not feasible via today's slower broadband connections, including live 3D video and the ability to download HD movies in minutes, not hours
Google says its experimental gigabit service will be priced competitively.
Contact Jeff Bertolucci at Today@PCWorld, Twitter (@jbertolucci) or jbertolucci.blogspot.com.