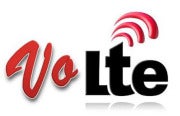 Voice over LTE, or VoLTE, is similar to VoIP (Voice over Internet Protocol), which Internet voice applications such as Skype and Vonage use to support voice calls over a broadband connection.
In a nutshell, VoLTE allows voice to become just another app that rides on a data network. The new protocol may bring faster, better voice calls and even video chat tied to your cell phone service and number. A bonus for consumers: Voice-minutes billing will go away.
Let's answer some of the more pressing questions being asked about VoLTE.
What is VoLTE?
VoLTE stands for Voice over LTE, or Voice over Long Term Evolution. Most next-generation or so-called 4G wireless networks use Long Term Evolution technology.
Voice over LTE is a standards-based technology that is required to support voice calls over an LTE network.
Why is VoLTE necessary?
This technology is necessary mainly because LTE is a data-only networking technology.
Previous cellular networks, such as 2G and 3G, were designed mainly to carry voice calls–services added cellular data support later through methods that basically "tunneled" data inside of voice-call connections.
LTE turns the network around and uses Internet Protocol packets for all communications. As such, it doesn't support traditional voice-call technology, so a new protocol and applications for Voice over LTE are needed.
I have a 4G LTE phone. How have I been making voice calls if LTE doesn't support voice yet?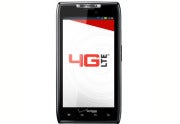 The not-so-secret secret is that every "4G" phone on the market today, regardless of service provider, also contains older circuitry to support voice calls on 3G and older cellular networks.
So, although you may be using the new 4G network for wireless data, all of your calls are traveling on the older cellular networks right now, just as they always have.
When will VoLTE start to show up?
Since VoLTE requires not just technology on phones but also inside the big cellular networks, it is taking time to roll out. Originally, leading LTE providers such as Verizon and Metrics had hoped to bring VoLTE to market by 2012, but it probably won't appear commercially until 2013.
What will VoLTE mean to me when it goes live?
You may not even know it when VoLTE comes to your phone, since the technology will probably be integrated in a way where it becomes the service behind your "phone" application. VoLTE will allow users to talk and run data apps at the same time, a problem for some phones right now.
VoLTE applications may come with an extra charge for more features, but no provider has announced any details yet regarding VoLTE apps or pricing plans.
Will my voice communications improve with VoLTE?
That's part of the promise of the new technology: Since the data network allows for more efficient use of bandwidth, operators have the option of bringing features such as high-definition voice and video chat to VoLTE-equipped devices and networks.
Although no applications from service providers have been announced yet, VoLTE should also let carriers tie voice, video calls, and messaging directly to your phone number, making those communications better integrated and easier to use.
VoLTE will also offer cellular providers a way to compete with so-called over-the-top services such as Skype, OoVoo, and FaceTime, which currently provide voice and video communications over a data link. VoLTE may give providers a competitive edge because it will have tight integration with the carrier network, which tracks items such as a subscriber's location, device type, and billing information.
Will VoLTE cost more? How will I track VoLTE minutes?
Pricing for VoLTE has yet to be announced, but you can find a good clue in Verizon Wireless and AT&T Mobility's recent moves to introduce "family plans" in which customers get unlimited voice and messaging services along with a "bucket" of data that they can share across multiple devices.
Since VoLTE acts as just another data app, it will probably help to bring an end to the old "minutes" paradigm. Unfortunately, figuring out how much data you consume with any wireless app is harder than determining how many minutes you spend on the phone. The initial guess is that cell phone contracts won't radically change in price when VoLTE arrives.
Which carriers have committed to VoLTE?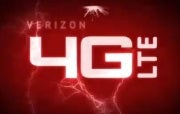 In the United States, all the top carriers, including AT&T Mobility, Sprint, and Verizon Wireless, have committed to using VoLTE when it becomes available.
MetroPCS, which has already launched LTE networks, is also committed to launching VoLTE services, and many other smaller providers will likely follow suit.
Why do service providers want to use VoLTE? Why don't they just keep voice calls on the old cell networks?
VoLTE is attractive for multiple reasons. One is that voice as a data app is much more efficient than voice connections over old "circuit-switched" technology, so VoLTE would allow service providers to improve their internal operations significantly.
And by moving voice traffic off older networks, service providers could theoretically "refarm" the old cellular spectrum and use it for more 4G-based networks.
Will I be able to roam out of my provider's coverage area and still make VoLTE calls?
The answer to this question may not be evident for several years, since carrier interoperability–aka roaming–is one of the stickier VoLTE problems remaining.
Unlike regular calls, which are based on predictable, standardized technology, VoLTE allows for a wide variety of implementations, and not all of them will enjoy support from every carrier.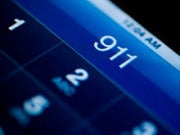 Support for E911 services and compatibility for international travel may also delay VoLTE rollouts as carriers figure out how to blend the new and old technologies during the early transition periods.
Paul Kapustka is the editor of Mobile Sports Report, a new site dedicated to the intersection of mobile-social technologies and the sports industry.