Nokia reported a 39 percent year-on-year drop in the number of smartphones it sold in the second quarter, to 10.2 million, while its net loss more than trebled.
The company's total revenue for the quarter fell 19 percent year on year, to $9.5 billion, while its net loss widened from a year earlier. The company sees little scope for improvement in the months ahead, forecasting that the operating loss in its phone business will continue at the same level through the third quarter, and could worsen.
Smartphone sales were the hardest-hit sector, as the company makes the difficult transition from its own Symbian operating system to Microsoft's Windows Phone OS. Most of the 10.2 million smart devices it sold were older models running Symbian: It shipped just 4 million Lumia smartphones running the Windows Phone OS. Windows Phone has yet to make its mark, with Android and Apple's iOS still taking the lion's share of the market.
The decline in sales of Symbian devices was not offset by sales of Lumia phones — except in North America, where it was more than made up for by sales of the high-end Lumia 900, distributed by AT&T in the U.S., and the mid-range Lumia 710, sold through T-Mobile. News that existing Lumia models will not be compatible with Windows Phone 8, the next major upgrade to the OS, may dampen enthusiasm for the phones, although Nokia has promised that existing phones will receive many of the expected new features through an interim upgrade, Windows Phone 7.8.
While the volume of smartphone sales fell by 39 percent year on year, smartphone revenue dropped only 34 percent, as sales of the more expensive Lumia phones boosted average smartphone selling prices 7 percent. That effect may not continue, though: Earlier this week, Nokia halved the retail price of the Lumia 900 sold through AT&T, to $50.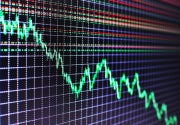 Nokia sold 73.5 million feature phones in the quarter, up 2 percent year on year, but average selling prices fell 14 percent before operator subsidies and taxes, pushing feature phone revenue down 11 percent.
The biggest obstacles to Nokia's recovery are competition for its phones, and uncertain consumer demand for its Lumia products, it said. The company expects the third quarter to be particularly challenging as it transitions to new smartphones. Microsoft hasn't said when it will release Windows Phone 8, but it is widely expected this fall.
Revenue from Nokia's mapping business rose 4 percent although it continued to make an operating loss, a slight improvement on the year-earlier figure.
The network infrastructure business, Nokia Siemens Networks, saw an 8 percent fall in sales while its operating loss widened from a year earlier.
Peter Sayer covers open source software, European intellectual property legislation and general technology breaking news for IDG News Service. Send comments and news tips to Peter at peter_sayer@idg.com.