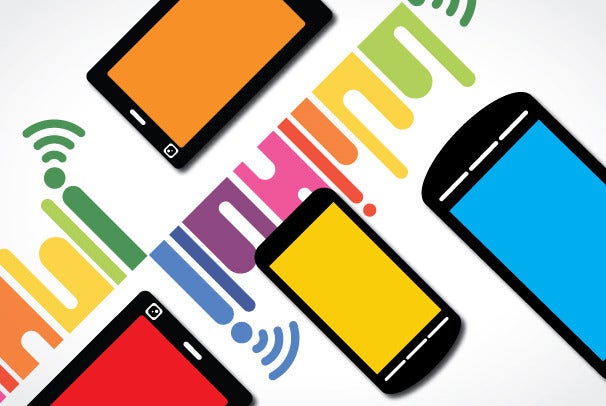 Have you ever been so fed up with a stranger talking on the phone too loudly that you wish you could challenge them to a duel? Well, Microsoft might just have your back with its newly developed FAR technology.
FAR can accurately determine the distance between two smartphones by measuring the time it takes for one sound emitted from one phone to reach the speaker of another.
The first implementation of FAR is an application called SwordFight, which is exactly what it sounds like. Two smartphone owners stand across from each other, jabbing at each other's phones in order to score a hit. A player has to strike within 15 centimeters to score, causing the other player to lose a point. Using FAR, along with the accelerometer and digital compass, the phones not only keep track of their distance from one another, but can determine which player is attacking, and which player has been struck.
Microsoft is dubbing this subgenre of gaming Mobile Motion Games, and it can only be accomplished with the supreme accuracy of the FAR sound-ranging scheme. Considering the mass hysteria in the gaming world surrounding motion devices, this project does not come as much of a surprise. Nonetheless, I still desperately want to wave an imaginary sword around for a few minutes and know for sure who won.
Sadly, the developers have no plans to release SwordFight to the general public any time soon. FAR still faces problems of its own that need solving before the tech will be ready for mass consumption.
Whenever the technology is ready, though, we may be due for another round of tech catastrophes when two clumsy warriors smash their phones together mid-battle. May the best phone win!
[Microsoft Research via Wired]
Jacob Siegal spends a vast majority of his time surrounded with and invested in technology and media, so he decided he may as well start writing about it. You can find more of his writing at Game Rant and his topical tweets @JacobSiegal.
Like this? You might also enjoy…
Get more GeekTech: Twitter – Facebook – RSS | Tip us off