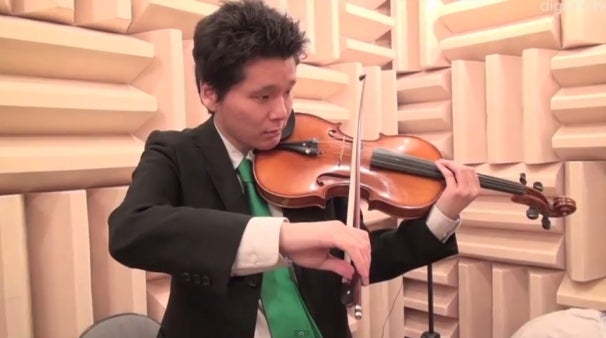 What does an orchestra have in common with a car engine? Ask any normal person and chances are they'll just give you a funny look. If you were to ask the good folks over at Sound Design Lab LLC and Chuo University's Takeshi Toi Laboratory the same question, however, the answer would be very, very different.
In their puzzling if awesome attempt to make engine sound "more comfortable," the research team has apparently discovered that the "tonal characteristics of a stringed instrument" and the roar of a car engine are interpreted in very similar ways by the human mind.
As the researchers told DigInfo:
"We think that the sounds of a musical instrument and an engine are vastly different. But a physical analysis of those sounds shows that the waveform created by a musical instrument contains sound components that are higher than the harmonic sounds. Such characteristics make the engine and the musical instrument sound similar. Our latest test showed that when someone hears these sounds and perceives these types of characteristics, they recognize that the sounds are very similar."
Weird? I know. Surprisingly, though, it's more fact than fiction. A trip over to DigInfo for the accompanying video will reveal just how true all these claims are.
[DigInfo]
Cassandra Khaw is an entry-level audiophile, a street dancer, a person who writes about video games for a living, and someone who spends too much time on Twitter.
Like this? You might also enjoy…
Get more GeekTech: Twitter – Facebook – RSS | Tip us off