Google's home page is marking what would have been the 115th birthday of a remarkable woman who fascinated the world with her bravery, pluck, intelligence and skill. The new doodle shows Amelia Earhart, the first great female aviator, climbing into her Lockheed Vega monoplane, which now sits in the Smithsonian's National Air and Space Museum.
The homage is timely, not only because of Earhart's birthday, but also because of two coinciding events.
First, a $2.2 million naval expedition that had aimed to find wreckage from Earhart's final flight is headed back to Hawaii with video and sonar data, but without images of the plane Earhart disappeared in that searchers had hoped to find.
The International Group for Historic Aircraft Recovery still thinks Earhart and her navigator, Fred Noonan, crashed onto a reef in the Pacific Ocean 75 years ago this month, but as of yet, can't prove it.
The group's search was cut short because of dangerous underwater terrain and problems with equipment, although it says it is planning another search mission next year to investigate the land where some people believe Earhart survived a short while after she went missing on July 2, 1937, just weeks before she would have turned 40.
In addition to the unsuccessful search mission, the death of Sally Ride also has people reflecting about famous gravity-defying women. Ride, a modern-day Earhart in her own right, died at the age of 61 after a battle with pancreatic cancer. The physicist was the first American woman to fly in space.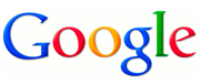 Earhart, Ride's legendary predecessor, was the first female aviator to successfully fly solo across the Atlantic Ocean. She set many flying records, was a best-selling author and was an early supporter of the Equal Rights Amendment.
In an attempt to become the first woman to fly around the world, on June 1, 1937, she and Noonan departed from Miami in a Lockheed Model 10 Electra and began the 29,000-mile journey.
By June 29, the duo had made it 22,000 miles when they landed in Lae, New Guinea. Their next stop was to be tiny Howland Island, located more than 2,500 miles away where the U.S. Coast Guard cutter Itasca, their radio contact, was stationed offshore.
At midnight GMT on July 2, 1937, Earhart and Noonan took off into overcast skies and intermittent rain showers. At 7:42 a.m. Earhart radioed "We must be on you, but cannot see you — but gas is running low. Have been unable to reach you by radio. We are flying at 1,000 feet." In her last known transmission at 8:43 a.m. Earhart said "We are on the line 157 337. We will repeat this message. We will repeat this on 6210 kilocycles. Wait." A few moments later the Itasca heard "We are running on line north and south," the last it ever heard from the plane.
On July 19, 1937, after spending $4 million and canvassing 250,000 square miles of ocean, the U.S. government called off the search for Earhart, and in spite of various theories about what happened to her, to this day, no one knows what really happened.