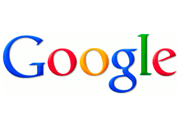 Google and the European Commission appear close to a settlement that would end the Commission's investigation of the American Internet giant for potential violations of European antitrust regulations, according to The New York Times.
The two parties have "reached a good level of understanding," Antoine Colombani, a Commission spokesman, told the Times.
Google's spokesman in Brussels, Al Verney, said he could add only that Google continues '"to work cooperatively with the Commission."
The Commission began investigating in November 2010 whether Google unfairly used its dominance in search to promote its other products. In May, it offered Google the option of making a "commitment decision" to change its practices rather than face fines.
Google's Executive Chairman Eric Schmidt offered concessions in a letter to the Commission earlier this month. The contents of Schmidt's letter remain unknown.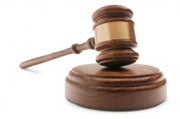 But European officials reportedly said Schmidt's proposals addressed all of the concerns they had raised with Google. The Commission had raised concerns that Google gave its own products, such as Google+, an undue advantage over competitors in search results, that it copied competitors' restaurant reviews for use in its search results and limited advertisers' ability to move their campaigns to rival search engines.
A breakthrough in the talks came when Google agreed that it would apply the remedies it had agreed to for desktop searches to searches conducted on mobile devices, according to a Financial Times report.
Google handles 80 percent of search queries in Europe, an even greater market share than it commands in the U.S., according to ComScore data.
Cameron Scott covers search, web services and privacy for The IDG News Service. Follow Cameron on Twitter at CScott_IDG.
When you purchase through links in our articles, we may earn a small commission. This doesn't affect our editorial independence.