Sales for PCs loaded with Microsoft's Windows operating system may be lagging, but the popularity of Apple's iPad continues to grow. Apple recently announced the most iPad sales yet over a three-month period, putting 17 million tablets in customer's hands between April and June. The announcement came in an otherwise disappointing quarterly earnings report that failed to meet analyst and investor expectations.
The iPad is a juggernaut for Apple at a time when Mac sales are stagnant, iPod sales are dropping, and iPhone shoppers aren't buying in the hopes of a new iPhone launch this fall. Only one other quarter has come close to Apple's recent iPad sales, and that was the 2011 holiday season when the company sold nearly 15.5 million tablets. Since launching the iPad in 2010, Apple has sold a more than 84 million iPads. More than half of that total (44 million) were sold between the 2011 holidays and the end of June.
The iPad, in other words, is snowballing.
Contenders Wanted
Despite the popularity of Apple's slate, not one competitor has yet come close to matching Apple. Tablets like the BlackBerry PlayBook, Samsung Galaxy Tab, and Motorola Xoom are largely considered failures. And it seems unlikely that Android tablets will surpass the iPad the way Android smartphones usurped the popularity of the iPhone.
Google is now scrambling to keep Android tablets relevant with the new $200 Nexus 7, and the only other Android tablet worth mentioning is Amazon's 7-inch Kindle Fire, which is basically an Amazon.com buying machine. Meanwhile, users are moving toward the iPad in droves for work and play, as are universities, major corporations such as GE and United Airlines, and government agencies including the Federal Aviation Administration.
Windows 8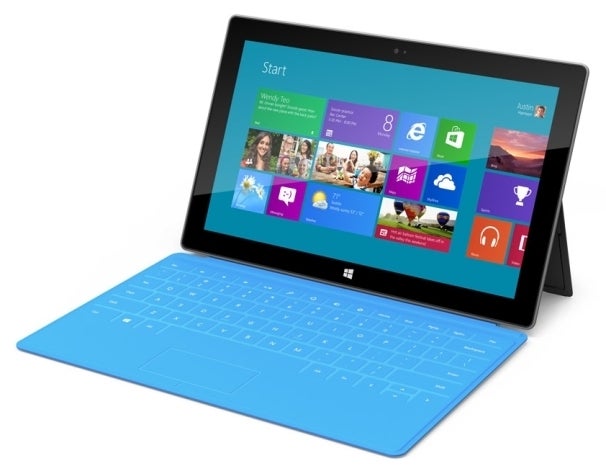 But the iPad may face its biggest rival yet when Microsoft launches the new touch-centric Windows 8 operating system on Oct. 26. Sometime around the Windows 8 launch, Microsoft will also introduce its own tablet, called Surface, and other manufacturers are expected to roll out Windows 8 tablets including Fujitsu, Lenovo and Samsung.
Unlike the iPad, Microsoft's Surface and other Windows 8 tablets will feature the new touch-friendly Metro interface as well as the more familiar Windows desktop UI. On a Windows 8 slate with an ARM processor the desktop will only be good for firing up Internet Explorer or Microsoft Office. But if you've got an x86 processor onboard, you get the touch-based convenience of a Metro slate as well as a regular desktop able to run any Windows program you want. That desktop advantage may even help Windows 8 tablets and hybrid laptop-tablets beat the iPad in the enterprise, according to a recent Forrester study.
The only hitch in Microsoft's tablet hopes is it has to convince users, especially consumers, to line up for Windows 8 tablets instead of the iPad. And that may be a tall order if Microsoft can't deliver as varied and wide an app catalog as Apple has for the iPad. Windows 8 tablets will also have to match the iPad's hardware, including its impressive new 2048-by-1536 Retina display.
In the short term, Windows 8 will dominate since it will ship as the default OS on numerous PCs later this year. But even though PCs still dwarf sales of iPads and other tablets it's hard to ignore the overall trend. The iPad is becoming ever more popular while traditional mouse-and-keyboard PC sales are either stagnant or experiencing slow growth.
If this trend continues, and no other tablet contenders put up a fight (except maybe the rumored iPad Mini) our so-called post-PC era could quickly morph into the era of the iPad.
Connect with Ian Paul (@ianpaul) on Twitter andGoogle+, and with Today@PCWorld on Twitter for the latest tech news and analysis.