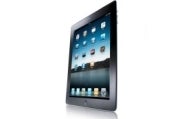 Apple's iPad gobbled up even more of the tablet market last quarter, but the arena is about to get a lot more crowded in the second half of 2012.
According to Strategy Analytics, the iPad accounted for 68.3 percent of global tablet shipments last quarter. That's up nearly 10 percent from the fourth quarter of 2012, and up 7 percent year-over-year.
In other words, Apple is pulling away from competitors such as Amazon's Kindle Fire and Barnes & Noble's Nook Tablet. Those tablets got off to a strong start last holiday season, but went cold in 2012 according to Yankee Group and other analysts.
Apple's actual market share is probably even higher than Strategy Analytics lets on. Apple says it sold 17 million iPads to consumers last quarter, which is the same number Strategy Analytics uses in its report. But for all other tablet makers, the firm only counts "shipments," which includes unsold inventory on store shelves. Strategy Analytics doesn't tell us how many people have actually bought tablets running Android, Windows or other operating systems.
The outlook may seem bleak for iPad competitors, but there are a couple bright spots ahead. Google just launched its Nexus 7 tablet, and although the company hasn't released sales figures, the 7-inch tablet is in short supply at retailers.
If the reviews are any indication, the Nexus 7 won't just be a holiday stocking stuffer, but rather a low-cost tablet that people actually love. Apple is rumored to be planning a small, low-cost tablet to compete with the Nexus 7 and its ilk, but for Android could enjoy a much-needed boost in market share.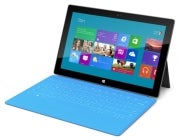 Meanwhile, Microsoft is prepping its Windows 8 tablet, the Surface, and other PC makers are preparing their own Windows 8 tablets and hybrids. Where larger Android tablets failed, Microsoft hopes to succeed with better developer support and some neat features, such the ability to snap two apps together on the screen. Windows also has a huge user base already, so as long as this major OS overhaul doesn't scare them away, it could be the first credible challenger to the 9.7-inch iPad.
The mobile device market is full of so many twists and turns that it's nearly impossible to predict what will happen. (One example: A year ago, Garner thought HP's WebOS would still have 3 percent market share in 2015. Now it's not even counting.) But one thing is certain as ever: The iPad isn't going anywhere.
Follow Jared on Twitter, Facebook or Google+ for even more tech news and commentary.