A new version of Dragon NaturallySpeaking, the popular voice recognition software, lands on Windows PCs this August featuring enhanced support for Gmail and Hotmail and a remote microphone app for Android.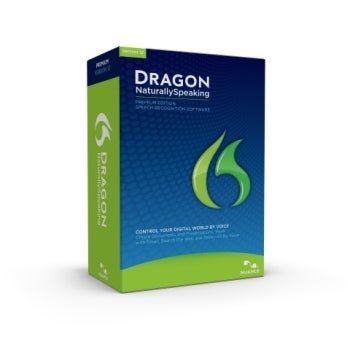 NaturallySpeaking 12 is the first major new version of the core Dragon desktop software in two years following the launch of version 11 in July 2010. Nuance says Dragon 12 is 20 percent more accurate out-of-the-box than Dragon 11 (Dragon adapts to your vocabulary as you use the software), and the new software promises more than 100 new features.
Home users will appreciate Dragon 12's improved Gmail and Hotmail support. Nuance says you can use Dragon to compose text as well as use the most frequent commands such as compose, write subject, and so on. The new Webmail feature requires Internet Explorer 9 or higher, Firefox 12 or higher, or Chrome 16 and up.
Dragon 12 also brings the remote Microphone app to Android devices, a version for iOS rolled out in 2011 alongside Dragon 11.5. The remote microphone app lets you give Dragon commands to your PC via your mobile handset when both devices are on the same Wi-Fi network.
Dragon 12 will be available for download from Nuance.com on Aug. 3 starting at $100 for the home version. Boxed copies of the new voice dictation software will start shipping the week of Aug. 13. Dragon Remote Microphone App arrives on Google Play on Aug. 3.
Connect with Ian Paul (@ianpaul) on Twitter andGoogle+, and with Today@PCWorld on Twitter for the latest tech news and analysis.