Pinterest, the third-most visited social networking site on the Web, "has become the social media platform of choice among criminals," according to a report from Trend Micro, a security software firm.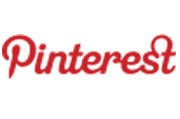 Cyber criminals are targeting Pinterest, a fast-growing social network with about 20 million unique users, Trend Micro announced in its quarterly threat report.
"Instead of targeting the biggest social networking site… [hackers] set their sights on smaller players like Pinterest," the report said.
A favorite con aimed at Pinterest members is the survey scam, the report said. Members are duped into pinning items on their Pinterest pages that lead to sites designed to coax personal information from them and sign them up for unwanted mobile services.
Pinterest has also been attracting spammers lately, too. So much so that last week it had to lock down a number of accounts because of a spam outbreak on the site.
Trend Micro also reported that malware exploiting Google's mobile operating system, Android, continues to grow at an alarming rate. It said the number of malware programs aimed at Android devices reached 25,000 last quarter. By year's end, the company is predicting that number to balloon to 129,000.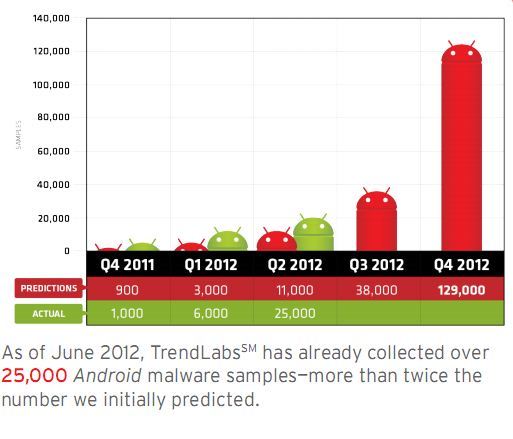 "The large Android user base translates to big business not only for Google but also for those who constantly target the OS," the report observed. "With more than 400 million active Android-based devices and more than 600,000 apps available on Google Play, the number of attacks has nowhere to go but up."
"The fact that only 20 percent of Android-based devices have security apps installed does not help," it added.
Malicious Android programs identified by Trend Mircro included Botpanda, which allows attackers to gain root privileges on a phone, and Spyera, with a repertoire that includes recording a target's phone calls.
Follow freelance technology writer John P. Mello Jr. and Today@PCWorld on Twitter.