Google's homepage today celebrates the official start of the London 2012 Olympics, which will commence at 4 p.m. EDT when a billion people around the world are expected to tune in to watch the Opening Ceremony.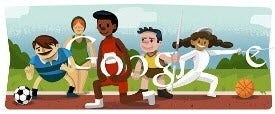 The doodle is a cheery and colorful cartoon that features a handful of athletes holding the letters of the search giant's name, including one holding a javelin representing an "L." Hover your pointer over the doodle and you'll see the message "Hurray for sports!" Click on it, and you will land on a search results page for "opening ceremony London 2012." (See also "10 Great Apps for the London 2012 Olympics.")
Titled "Isles of Wonder," the Opening Ceremony show will feature thousands of performers who will showcase the best of London and the U.K.
The ceremony will kick off with the ringing of the largest harmonically tuned bell in Europe, after which the Queen of England will be greeted by Jacques Rogge, the President of the International Olympic Committee.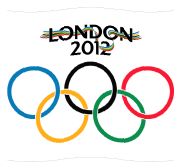 Next a parade of athletes will enter the stadium, headed by the Greek team, and followed by teams from other nations arranged alphabetically as well as Great Britain's team, which will enter last.
Speeches will ensue, including one from the Queen who will officially pronounce the Games open. The Olympic Flag will be carried into the Stadium and participants will swear an oath to compete and judge fairly.
Finally, the Olympic flame will enter the Stadium where athletes will pass it to a torchbearer who will light the cauldron, which will burn continuously until the Games are over.
The excitement leading up to the Opening Ceremony is high.
In anticipation, thousands of bells rang across Britain for three minutes on Friday—everything from bells on churches, bicycles, doors, and even mobile phone ringtones. Of course, London's Big Ben in the parliament's clock tower participated—the first time the famous bell has been rung outside its regular hours since the funeral of King George VI in 1952.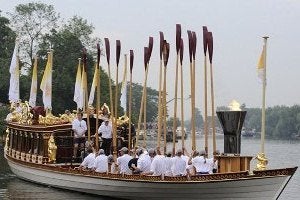 As for the Olympic torch, it sailed on the royal rowbarge Gloriana along the River Thames earlier today, and later arrived at City Hall, where it will remain until it heads in a few hours for the Opening Ceremony. (See also "Olympics Tech Managers Brace for the Test.")
For more details, check out the official London 2012 website.
Follow Christina on Twitter and Google+ for even more tech news and commentary and follow Today@PCWorld on Twitter, too.