If you had any doubt that tablets and smartphones are upending the consumer technology business, look no further than Microsoft's annual report recently filed with the U.S. Securities and Exchange Commission. Microsoft acknowledges in the document that it is taking a risk to its traditional business with the new Microsoft-branded Surface tablets. And the company has one major priority as it attempts to compete with Android and iOS: developers, developers, developers, developers.
For anyone who's been following technology news for the last five minutes, Microsoft's acknowledgements are hardly earth-shattering revelations. But Microsoft rarely admits its challenges with such candor. Windows Phone, for example, is facing major adoption challenges in the U.S. while Apple's iPhone and handsets running Google's Android OS are flying off the shelves. But when you ask a Microsoft representative to comment on Windows Phone's challenges, the company will say only "we're really just getting started." That's what Microsoft said in June when Windows Phone owned 1.7 percent of the U.S. smartphone market, according to metrics firm Nielsen. As of June, Windows Phone had dropped to 1.3 percent, Nielsen says.
Tablets Dead Ahead
While Microsoft struggles to gain a foothold in smartphones, one-panel touch tablets such as the iPad are threatening to undermine traditional laptop and desktop PC sales, most of which are running Windows. "The proliferation of alternative devices…such as smartphones and tablet computers, creates challenges from competing software platforms," Microsoft said in its 10-K form recently filed with the SEC. "Users may increasingly turn to these devices to perform functions that would have been performed by personal computers in the past." Market research firm NPD DisplaySearch expects tablet shipments to exceed laptops by 2016.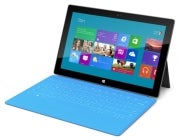 Not wanting to be left out of the mobile device party, and unwilling to rely on its hardware partners, Microsoft is jumping in with its own line of Windows 8-based slates called Surface. The problem, however, is that a big part of Microsoft's revenues come from licensing Windows to hardware manufacturers.
Analysts and critics have noted that Surface may alienate Microsoft's hardware partners and inspire them to search for alternatives to Windows. Microsoft acknowledged this issue in its 10-K saying "our Surface devices will compete with products made by our OEM partners, which may affect their commitment to our platform."
Then again, Microsoft says it plans to sell Surface tablets only through its retail Microsoft Stores and online. So it's not like you'll find the Surface alongside Inspiron and ThinkPad laptops at every Best Buy and Staples across America — as far as we know anyway. And, let's be honest, it's unlikely Dell, Hewlett-Packard, and Lenovo are going to commit to selling only Ubuntu Linux machines instead of Windows. Introducing Surface is a risk for Microsoft, but a measured one.
App Gap
Microsoft's plans could fall flat if the company can't convince developers to start making touch-centric Metro UI apps for Windows 8, as well as expanding the Windows Phone 8 app store.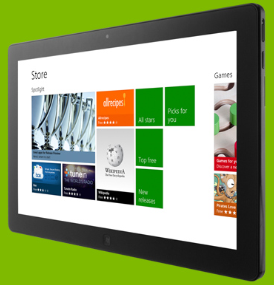 Mobile apps are where Apple and Google are miles ahead of Microsoft, and it's unclear whether Microsoft can win over the Instagrams, Dropboxes, and Cut the Ropes of the world. "The prevalence of these devices [Android and iOS tablets and smartphones] may make it more difficult to attract applications developers to our platforms," Microsoft said in its SEC documents. "We must successfully enlist developers to write applications for our marketplace and ensure that these applications have high quality, customer appeal and value."
The Windows Phone Marketplace offers more than 100,000 apps for its users, but the catalog has some big gaps. Popular apps such as Dropbox, HBO Go, and Waze are missing. Even some of the major apps available on Windows Phone are lacking functions. Facebook doesn't make its own Windows Phone app, allowing Microsoft to take the lead; the Microsoft-made YouTube "app" is simply a link to the mobile YouTube site; and the Amazon-made Kindle app lacks such basic features as a search function. Microsoft not only needs to win over more developers, it needs apps that are equal to their Android and iOS counterparts.
The Windows Store for Windows 8, currently available on the Windows 8 Consumer Preview, offers a limited number of Metro-style apps. It's unclear if the Windows Store catalog will expand once the new OS launches in October.
Microsoft's comments in its SEC filing was first reported by The New York Times.
Connect with Ian Paul (@ianpaul) on Twitter and Google+, and with Today@PCWorld on Twitter for the latest tech news and analysis.