Google now lets you input a Google search query on your smartphone or tablet by writing it out with your finger, instead of making you tap it out on a keyboard or via voice command.
Called "Handwrite," the timing is good for Google, considering when Windows 8 starts shipping in October it will have a similar function.
It's a great addition to search, considering that pecking on a keyboard can be a pain and voice activated search often returns inaccurate results, especially when it comes to people's names and other lesser-known proper nouns.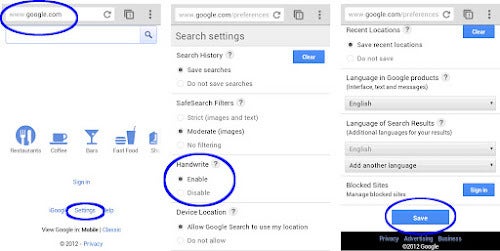 Handwrite is cool because after you turn it on in "settings" at the bottom of Google.com in your mobile browser, then refresh the page, you can write anywhere on your screen and your scratchings morph into typed letters in the search box.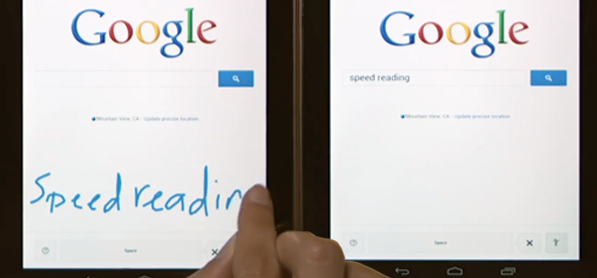 It's not perfect, by any means, and Google even calls it "experimental" and says it works better in some browsers—such as Chrome on Android devices—than others. Even within Chrome on my Samsung Galaxy Nexus I found it confused similar-looking letters such as lower-case "L" with "i." Still, autocomplete results sometimes guess what you're looking for even if Handwrite gets one or two letters wrong.
If you want to switch it off, or back on again, just tap a lower-case "g" icon on the bottom right of your screen. Handwrite currently works on iOS5+ devices, Android 2.3+ phones and Android 4.0+ tablets.
Here's a video from Google that shows how it works:
Follow Christina on Twitter and Google+ for even more tech news and commentary and follow Today@PCWorld on Twitter, too.