Apple's decision to to buy AuthenTec, a mobile and network security provider, reflects the realization that we need stronger security for devices as the mobile industry moves toward e-wallets and locked-down phones for enterprises.

AuthenTec specializes in a variety of security techniques that could help make the iPhone and iPad more secure, such as content security and fingerprint recognition–a feature the security company sells to computer makers such as Dell, Lenovo, and Asus. AuthenTec also recently entered into an agreement with Apple's bitter smartphone rival, Samsung.
It's not clear yet what Apple plans to do with AuthenTec, assuming the deal makes it past the regulatory hurdles. Given recent news about mobile wallet hacks at Black Hat this week, security is top of mind for device makers and platform developers.
Securing the iPhone's Future
When Apple rolls out iOS 6 in the fall, the revamp of the company's mobile operating system will have a new feature called Passbook. In its initial iteration, Passbook will be used to store travel passes, coupons, and loyalty cards. But some critics think the new function suggests the next iPhone, expected to debut this fall, will include an exclusive payment program based on near-field communication (NFC) built into Passbook.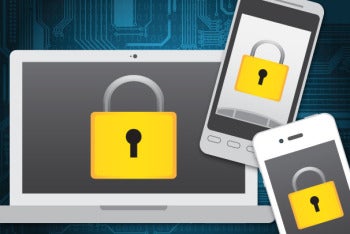 Google is already offering phones and Microsoft will join the fray with Windows Phone 8's new Wallet Hub later this year. But the security of NFC-enabled phones remains an open question, as noted by security research consultant Charlie Miller during the Black Hat security conference that ended Thursday. During a demonstration at Black Hat, Miller used NFC to exploit security vulnerabilities in Android and direct the devices to Websites containing malicious code, according to a report from Ars Technica. Miller found similar NFC weaknesses in Nokia's MeeGo-based N9 phone.
AuthenTec's expertise could help Apple bolster the security of any NFC feature it implements. This would also make the iPhone and iPad more appealing to security-conscious IT managers at large corporations. Given the uncertain future of Research In Motion's BlackBerry devices (an enterprise favorite), large businesses may soon be looking for an alternative. Microsoft is also pushing toward the enterprise push, as apparent with new features in Windows Phone 8.
Apple also participated in Black Hat 2012 discussing iPhone and iPad encryption.
Galaxy Disruption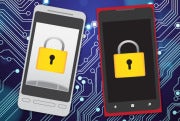 Apple's new acquisition is becoming public at a time when the company is in a heated legal and market battle with Samsung, maker of the popular Android-based Samsung smartphones and tablets.
Less than two weeks ago, Samsung agreed to use AuthenTec's QuickSec virtual private network client on Galaxy devices. If Apple is permitted to complete its $356 million acquisition of AuthenTec, it appears Samsung will have to shop around for a new VPN provider for its enterprise-ready products.
Connect with Ian Paul (@ianpaul) on Twitter and Google+, and with Today@PCWorld on Twitter for the latest tech news and analysis.