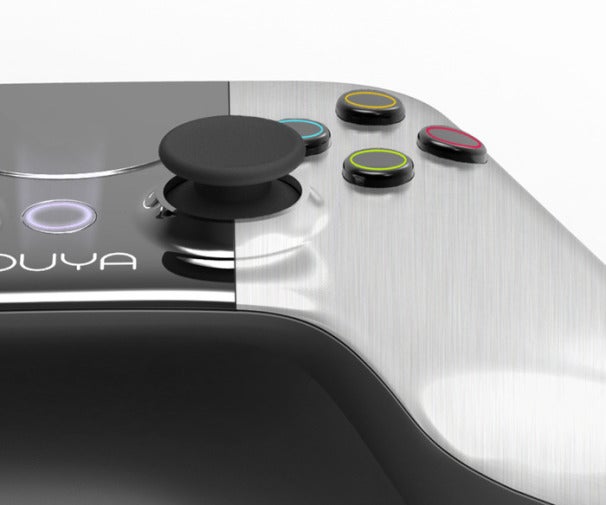 The Android-based video game console Ouya isn't due to launch until September, yet it's already made a killing on Kickstarter. With 12 days of crowdfunding still to go, it's already raised over $5.5M on a requested $950K. It's done this by promising to make gaming as accessible to players and developers as it was when the industry was founded.
"In the early days of gaming, you could take your Apple IIe, write your own programming, and take your game to market," said Ouya company CEO Julie Uhrman in the console's Kickstarter pitch video. After all, the Apple II, the first product launched by Apple Computer Inc. in 1977, was good enough for Richard Garriott: he sold his game Akalabeth, the predecessor to the Ultima franchise, in little plastic baggies. If an open development platform worked for him, why not others?
Urhman's comment may have been offhand, but it caught the attention of a community dedicated to preserving the history she invoked. They even have their own convention: KansasFest, an annual celebration of the Apple II. Held just last week in Kansas City, KansasFest 2012 had as its keynote speaker John Romero, who 20 years ago practically invented the first-person shooter genre with Wolfenstein 3D, a follow-up to the Apple II game Castle Wolfenstein.
Romero spoke about the games and designers that got their start on the Apple II, after which he accepted questions from the audience. Given Uhrman's comparison of Ouya to the Apple II, I asked Romero what he thought about the console's prospects. He was less than optimistic.
Romero is willing to give Ouya the benefit of the doubt, but he sees it filling a niche for neither gamers and developers. "I think it's cool that they're making a platform, but it's not really the answer that's coming from Apple about the next generation of consoles," Romero said. He pointed out that Ouya's promise to bring mobile games to the television is something that can already be done with AirPlay Mirroring: "That's not next-gen — that's current-gen." He believes the next generation of console is an all-in-one television to which games are downloaded directly without the need for a separate box.
If developers really want to invoke the spirit of the Apple II, Android isn't the operating system with which to do it, Romero said. "There are two platforms: [iOS] makes money [and] is still very programmable, like the Apple II, and then the other is Android, which is a piracy platform, and you're not doing anything new with it — you're making a bigger phone that connects to your TV." And with all Ouya games being free to play, "you have to basically make a microtransaction game to make any money on it."
Ouya certainly has its share of obstacles to overcome. Whether it will ultimately produce a valuable experience anyone finds unique from yesterday's Apple II, today's mobile devices or tomorrow's AppleTV remains to be seen.
[Full disclosure: I am on the planning committee for KansasFest]
When you purchase through links in our articles, we may earn a small commission. This doesn't affect our editorial independence.