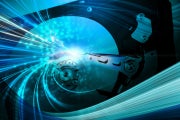 It's all too easy to run out of disk space.
That's true whether you have a gigantic hard drive quickly filling up with applications, movies, music, and photos or live with one of the newer ultrathin laptops sporting fast but tiny solid-state drives that can't hold much to begin with.
Thankfully, lots of easy ways exist to reclaim hard-drive space and keep the dreaded "out-of-disk-space" warnings away. Let's check some of them out.
Clean Up Files You No Longer Need
The first step is to get rid of the common space-hogging culprits. These include unnecessary applications and a variety of useless system files.
Your Recycle Bin, Temp folders, and random system files may be hogging gigabytes of potential free space. Microsoft's built-in disk cleaner, Windows Disk Cleanup, will free up this space for you.
Go to the Start menu, type disk cleanup in the search box, and press Enter for the screen where you can whisk these items away. (If you have a particularly packed system, have patience while Disk Cleaner does its magic.) By the way, you can schedule Disk Cleanup to run regularly in Windows' Task Scheduler. Here's how:
Click the Start button, type Task Scheduler in the search form, and press Enter. Under the Actions menu, select Create Basic Task. Follow the wizard to enter a description and set a daily/weekly/other schedule, then type cleanmgr.exe in the Filename box to schedule it. That method runs Disk Cleanup at a set time but still requires your input. If you want to run Disk Cleanup in the background without your supervision, you can create a scheduled task to do this using the command line:
Go to the Start menu, enter cmd in the search box, and press Enter to open the Command Prompt.
Type cleanmgr.exe /sageset:1 to open the Disk Cleanup settings.
Select the types of files you always want to delete and press OK. This will create a Registry key to save these cleanup settings, and also run Disk Cleanup right now.
Then go into Task Scheduler as mentioned above (Start > Task Scheduler > Create Basic Task), and when you get to the Scheduled Task program screen, enter /sagerun:1 in the arguments (in addition to "cleanmgr.exe" for the filename) to apply the cleanup settings.
Here are some other areas to consider for cleanup.
Uninstall Unnecessary Applications: At one point or another most of us have installed programs we thought we would use, or just wanted to try, but ultimately don't need.
To get rid of those unnecessary applications, such as old games or tax software good for only one year, go to the Start menu, then Control Panel, and click Programs and Features. Select the program or programs you want to uninstall, and click the Uninstall button at the top. Also, if you have more than one video player or music player or other types of duplicate applications, get rid of the dupes. Use a Dedicated System Cleanup Tool: Sometimes your manual cleanup efforts don't catch all the stray items that can be wasting disk space. A utility designed just for thoroughly cleaning your system can do the job a lot better.
For a complete cleaning job, take a look at CCleaner. This free utility erases browser histories and caches, temporary files, system restore points, and other items responsible for your disk drive's bloat. Eyeball Your 'Miscellaneous' Folders: Some types of folders also just magically accumulate more files. Maybe you have a "temp" or "misc" folder that you just stuff random bits into. Make sure all those forgotten files are ones you actually want to keep; move the useful ones into folders with more helpful names and delete the others. One folder you should definitely weed out regularly is the Downloads folder. If you ever want to reinstall a program, chances are you'll want to use the latest version available from the developer's website rather than the dated one you downloaded long ago into that catch-all folder, so feel free to delete those old installation files.
Target Large and Duplicate Files
If you've done the above, you've made a big improvement in your hard drive space usage, but now let's dig deeper.
To find out what's really taking the most amount of space on your hard drive, use a disk space analyzer. WinDirStat (free) scans your drive to show you graphically how much space each file takes up. Select the large blocks in WinDirStat to hone in on the files that are taking up the most space—and are therefore candidates for deletion.
Auslogics Duplicate File Finder (free) finds those pesky files you've stored in more than one folder. You can also search solely for duplicate files that take up a large amount of space, quickly identifying the worst offenders.
Move Key Folders to an External Drive
Perhaps the easiest way to slim up your system is to expand your space with an external drive. With a cheap USB hard drive or even a flash memory card, you can store your growing collection of photos and videos off of your computer and use your primary drive just for launching your operating system and applications quickly.
Prices on external drives have dropped dramatically recently, so you can have tons of cheap space just for this purpose. If you're really stuck on space, you can move your whole My Documents folder to another location (that is, another drive).
To do this, right-click on the My Documents folder in Windows Explorer and go to the folder's properties. Then choose the right destination under the Location tab. Or you could move just select folders to your external drive. Just make sure that you have a backup system in place for the files on your external drive, as you would (or should) for your internal drive. Back up the folders both locally and with online backup services like Crashplan and Backblaze, which can back up external drives.
Store on the Web
Cloud storage services offer tons of free space online you can use instead of your hard drive. Microsoft's SkyDrive, for example, gives you 7GB or 25GB free (depending on when you signed up for the service), while Box, Google Drive, and SugarSync Free offer 5GB. Dropbox Basic starts at 2GB for free.
If you get in on promotions that these services sometimes run, you could score even more space—Box, for example, has offered 50GB free in the past. To really save space, though, the service you use will have to let you either simply upload your files without having to sync them, as Box does, or exclude some folders from syncing (otherwise, you'll still have those folders and files stored on your computer). SkyDrive and SugarSync don't seem to have this selective syncing feature, but Dropbox and Google Drive both do.
To stop syncing all folders to Google Drive, right-click on the Google Drive Tool, then go to Preferences. Check the box for Only sync some folders to this computer. For Dropbox, go to the Dropbox preferences, then the Advanced tab, and click the Selective Sync button. This is a great way to keep large folders like videos and photos in your online storage space and remove them from your computer's hard drive. Other services you can use to save space include Amazon Cloud Drive (ideal for storing your music), Picasa or Flickr for your photos, and, of course, YouTube for videos.
Run Software in Your Browser
Finally, Web-based software can often rival desktop software in functionality—and such programs are often free. Instead of installing an office suite on your computer, you can use Google Docs or run Microsoft Office Web apps from within SkyDrive online.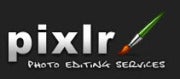 Pixlr Editor can substitute for the space-hungry Photoshop for photo editing, PDFescape does the job of Adobe Acrobat, Screenr is an online screen recorder that can replace Camtasia, and, instead of Quicken for your personal finances, you could try Mint or Adaptu. So don't feel cramped if you have a small hard drive. Use some of these strategies and you may find your hard drive to be bigger than you thought.
Follow Melanie Pinola (@melaniepinola) and Today@PCWorld on Twitter.